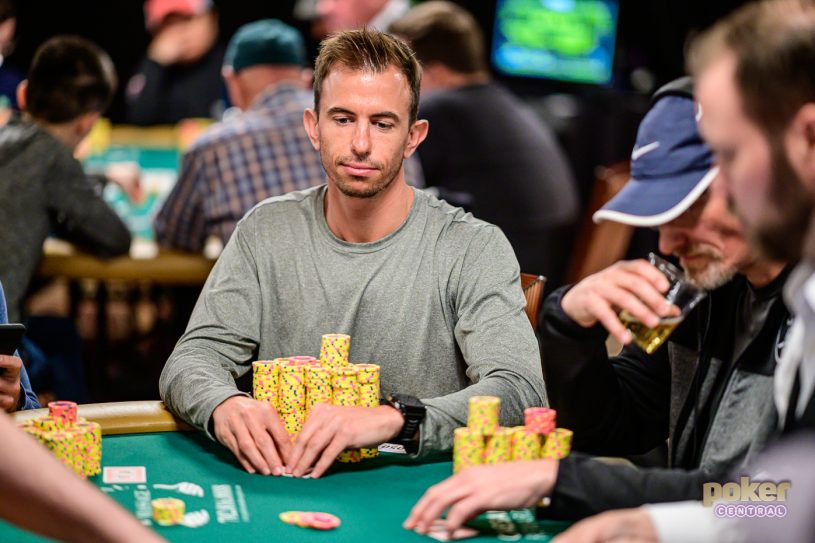 The World Series has moved into the second week of drama at the felt and if you're tired of Daniel Negreanu's tummy tickles or Phil Hellmuth's #Positivity (i.e. you're feeling trapped) you might want to know what everyone else is talking about at the Rio All-Suite Hotel and Casino. You've come to the right place.
SHORR THING?
Shannon Shorr doesn't just have a lead at the final table of Event #11, the $5,000 NLHE bracelet event, he has a massive chip lead, with three times his nearest challenger's stack. We'd be having a three-course meal right in front of our opponent on the PokerGO live stream tomorrow while the field reduces to heads-up, but Shorr is very focused on achieving his goal.
Bagged chiplead in $5k NLHE #WSOP with 6 players left! Event will play to a winner starting at noon pacific time Thursday. Thanks everyone for support so far.

— shannonshorr (@ShannonShorr) June 6, 2019
A LITTLE QUESTION FOR YOU
Jonathan Little has a big question for you…but which way will you go?
How important is winning a WSOP bracelet to you? #WSOP #Bracelet pic.twitter.com/DpbionsLvs

— Jonathan Little (@JonathanLittle) May 30, 2019
WELCOME TO THE WSOP BIG PURGE
Other players have got burning questions too. Celtic superfan, WSOP bracelet winner and WPT champion Niall Farrell is after a new event to join next year's schedule.
In light of the recent "angling" controversy – petition to have 1 tournament a year during the series where anything goes. Angling, collusion, hand signals, the lot. All scummery allowed and indeed encouraged. Call it the "Big Purge" or the "Men Nguyen Invitational" or something

— Niall Farrell (@Firaldo87poker) June 5, 2019
BEHIND THE WORDS
Meanwhile, the legendary voice of poker Norman Chad is acting as a translator for Kara Scott on her return to the World Series of Poker.
Hallways are crowded. Negreanu playing 77 tournaments. Hash House is never open. And they're letting Jeff Platt hold a mike and talk on occasional live streams. https://t.co/HBXcMHOIt8

— Norman Chad (@NormanChad) June 5, 2019
TEAM RUSSIA HOLD THE LEAD IN $25K FANTASY LEAGUE
With eight days of action in the can, Team Poker Central sit in second place, one of only two teams in the latest standings of the $25k Fantasy League. Scott Clements has helped Team Maths improve their numbers, while Team Shafer have been boosted by the recent performance of Frank Kassela.
Watch all the action unfold in the $5k NLHE final table tomorrow on PokerGO and CBS All Access as more coverage of the 2019 WSOP bracelet events takes place. Selected bracelet events will be streamed exclusively on CBS All Access in the United States.