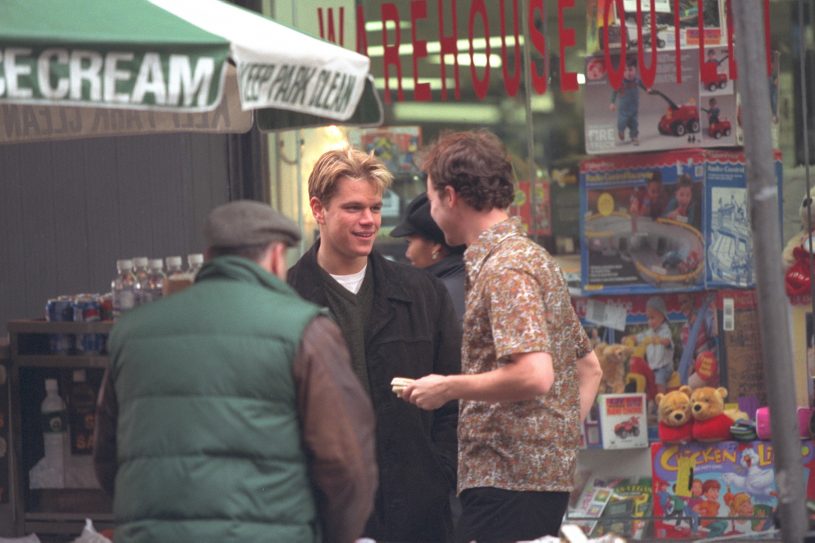 Rounders is now available on Netflix in the United States for the very first time! Poker's most popular movie, that's still regularly quoted at poker tables all over the world, first premiered in 1998 and has since become an iconic film that every poker player and fan has watched numerous times.
While to outsiders Rounders might be known as that "Matt Damon poker movie," to insiders this John Dahl directed film is at the top of the list. Despite not killing it at the box office from the outset, garnering only $8.5 million in the opening weekend, it steadily rose to $22.9 million at the box office and developed into cult status as poker's popularity grew in the early 2000s.
Rounders was written by Brian Koppelman and David Levien who have since created the popular Showtime drama "Billions" among many other projects. Rounders stars Matt Damon, Edward Norton, John Malkovich, John Turturro, Martin Landau, Famke Jansen, and Gretchen Mol.
Released in 1998, this poker movie predated the Moneymaker induced poker boom in 2003. Because of this timing, it turned Johnny Chan into arguably poker's biggest star as his famous back-to-back World Series of Poker Main Event wins in 1987 and 1988 were featured in the film and its lead character, Mike McDermott, pulled off a bluff on the champ at a Limit Hold'em poker table in Atlantic City at the Taj Mahal. Other poker pros that are mentioned in the movie include Doyle Brunson and Amarillo Slim.
Depicting the life of aspiring rounder, or poker pro, Mike McDermott, Rounders and its characters are loosely based around the Mayfair Club in Manhattan. PokerGO did a documentary short on The Mayfair Club as part of the original series Stories from the Felt in 2017. Back in 2007, Week 6 of Poker After Dark featured Howard Lederer, Jay Heimowitz, Mickey Appleman, Dan Harrington, Steve Zolotow, and Mike Schichtman on "Mayfair Club" week. You can find this throwback episode in The Vault on PokerGO. The life story of Erik Seidel, who frequented the Mayfair Club and was shown playing heads-up against Johnny Chan in Rounders, can also be found on PokerGO.
Recently, Edward Norton jumped on the Bill Simmons Podcast and the two talked about what a sequel to Rounders could look like. Check out this podcast here. Check out Rounders on Netflix here.
PokerGO is a subscription platform that shows over 100 days of live poker on top of an extensive on-demand library of content that includes documentaries, features, and throwback poker shows from back in the day. Subscribe right now and never miss another minute of action.