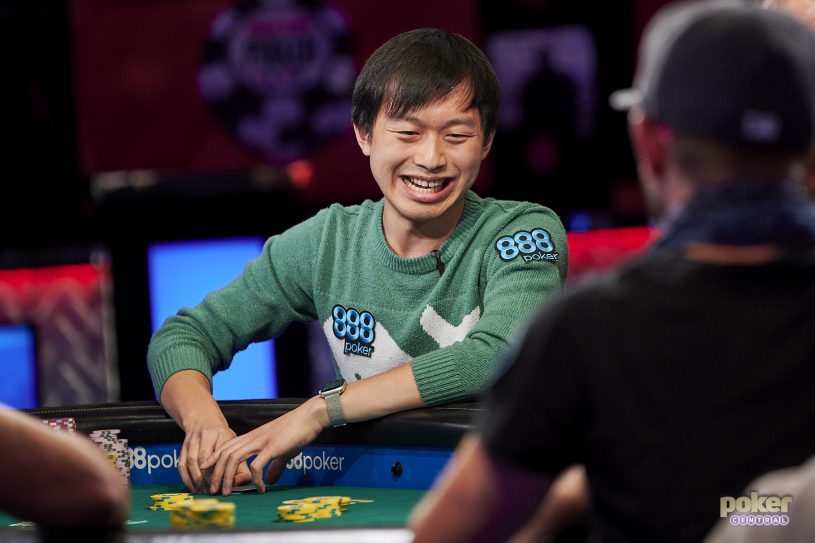 Making the WSOP Main Event final table is an incredibly exciting achievement, but how do you cope with it? How do you process that in just a few hours time you'll sit down at a final table where you're guaranteed to win a million dollars, but will win $10 million if you're the last one with any chips?
We spoke to three of the 2019 WSOP Main Event final table players to find out what it feels like to be part of the adventure.
Timothy Su goes into play almost as the short-stack, with just one big blind between him and lowest player Nick Marchington.
"I did the best I could and we're at the final table so that's what counts. It's poker, so anything can happen. A min-cash would have been great to me, but to be here is amazing."
TOP TO BOTTOM
Despite being chip leader at many points, Su still rates his chances highly.
"I think [my chances] are pretty good. Most of the days I was top 10 or chip-leading, this is the first time I've been short-stacked. It's a different kind of poker, but it'll be a lot of fun.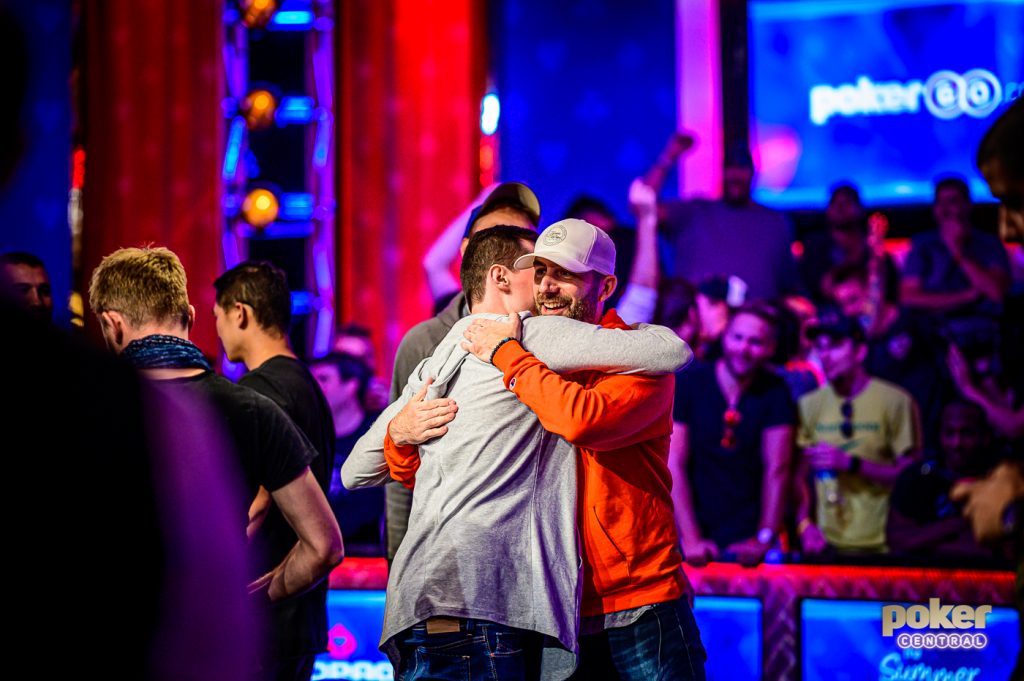 Garry Gates goes into play second in chips and has never experienced anything like this before despite several previous attempts.
"I've been playing this tournament off and on for ten years and had some deep runs, but it's never felt this real. I'm at a total loss for words, it's still sinking in, it's just incredible."
THE GOLDEN SHOT
Gates compares the position to trying to win the lottery, and know where he'd rather be spending his money each July.
"Nowhere else in the world could you get these kinds of odds at winning $10 million, look at the lottery. Here you have a roughly 8500-to 1 chance and every day the field dwindles, and your chances get better. Now it's 1 in 9 and that's pretty cool."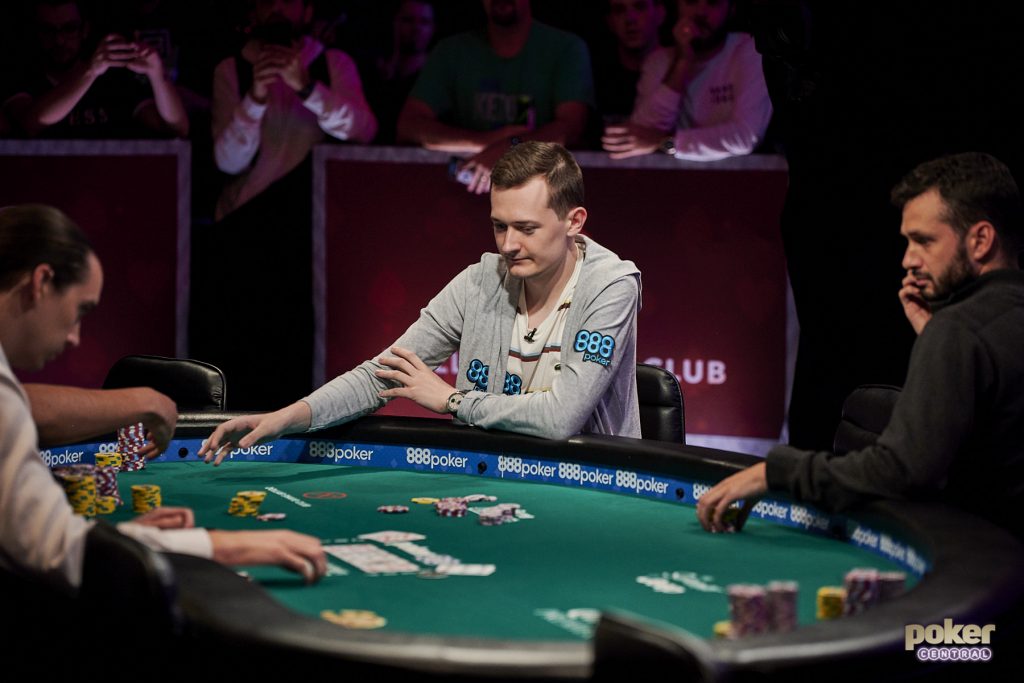 Nick Marchington may go into Sunday's final as the short stack, but the British hopeful has the potential to become the youngest player ever to win the World Series of Poker Main Event.
"I'm just really happy to have made it this far. I'm coming in as the short stack, but I'm just going to try to play my best with the hands that I'm dealt."
Marchington, of course, came into the action at the other end of the leaderboard. We asked him how that situation switched.
"I made one pretty big punt today bluffing Hossein Ensan, but my plan the whole tournament was to apply as much pressure as possible with the big stack. For most of the day that worked out. Sometimes you're going to get called down and that's what happened."
Despite losing that hand and some of his power-play momentum with the big stack, Marchington goes into play with a nothing-to-lose mentality.
"Anything can happen. If you'd told me I'd be at the final table seven days ago I'd have laughed. If I finish ninth, it's still been an amazing experience, and if I go all the way, that'll be amazing too."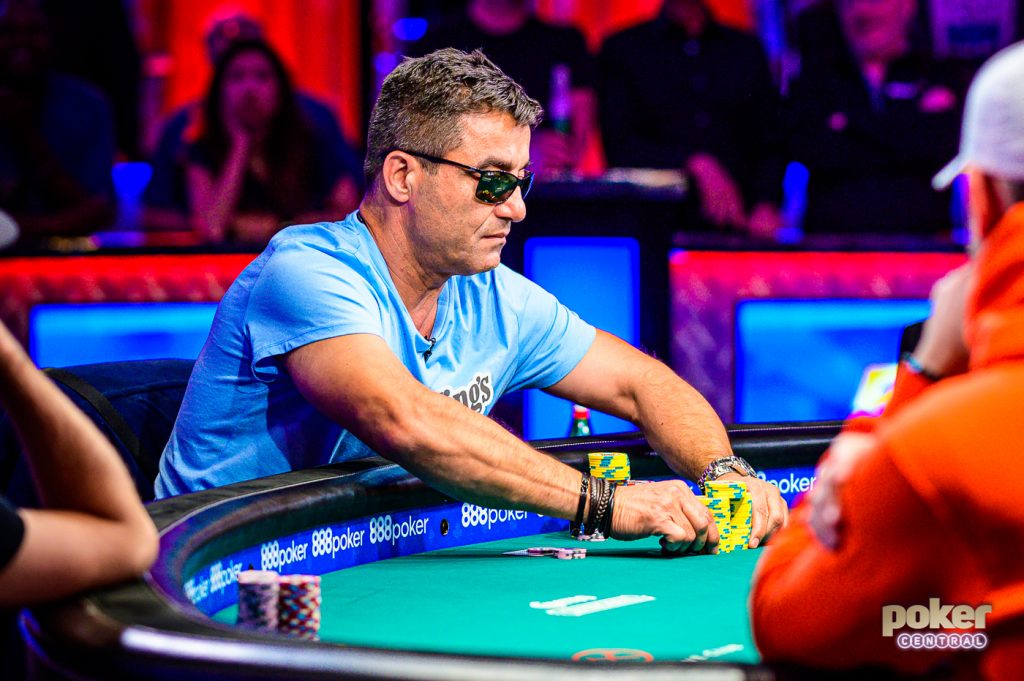 Hossein Ensan hails from Germany and will enter the final table as the man to stop. He's focusing on the game for now, not the incredible amount of money he's put himself in the position to win.
"Amazing, it's so unbelievable. I'll enjoy it, Money is very important for everyone, but this much money, I don't know. My plan is to continue my game."
HOW MUCH WILL LIFE CHANGE?
Ensan admits that he'll make plans for his life after the Main Event, but it's dependant on what he wins.
After the final, I'll have $10 million, or $1 million or $4 million, after that I'll make my plan." Never a truer word has been spoken that Ensan's final thoughts, which all players will remember come Sunday afternoon.
"In poker you need skill, after skill you need luck."
THE WSOP MAIN EVENT FINAL TABLE CHIP COUNTS:
| | | |
| --- | --- | --- |
| Position | Player | Chips |
| 1 | Hossein Ensan | 177,000,000 |
| 2 | Garry Gates | 99,300,000 |
| 3 | Zhen Cai | 60,600,000 |
| 4 | Kevin Maahs | 43,000,000 |
| 5 | Alex Livingston | 37,800,000 |
| 6 | Dario Sammartino | 33,400,000 |
| 7 | Milos Skrbic | 23,400,000 |
| 8 | Timothy Su | 20,200,000 |
| 9 | Nick Marchington | 20,100,000 |
You can watch the WSOP Main Event final table action unfold on ESPN and check out additional coverage on PokerGO throughout the biggest poker tournament in the world and bracelet event coverage on CBS All Access.