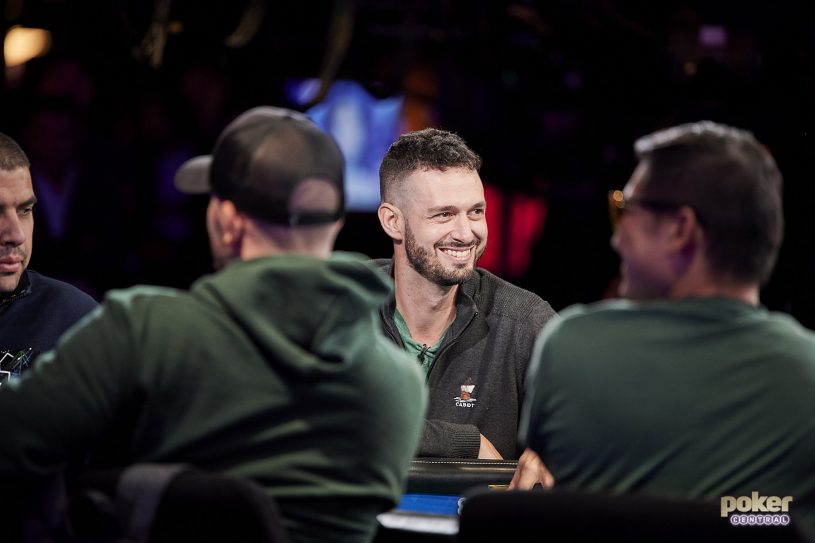 JOSEPH CHEONG HAILS CAB TIP
Catching a taxi back to the airport on your way out? Just tell them you're local.
Tip for vegas newbies. You can challenge cab fares if they fk you. Idiot just took the freeway from the airport tried to charge me $35. Settled on $20 + "tip". Just claim youre a local and they dont argue

— Joseph Cheong (@subiime) July 14, 2019
FARRELL OVER IT AND UNDER IT
Niall Farrell explains how well he's done in Las Vegas this year. Can't wait for next year.
Off to the Rio for the last time this year.

Been a fairly disastrous summer and I swear to god Vegas, if you don't let me spin this shitty 10bb stack up in the 10k I'll fucking come back here next year and do all the exact same shit again.

— Niall Farrell (@Firaldo87poker) July 14, 2019
THE SLAYER BECOMES THE SLAYED
Showers for just about every player this summer have been great fun. Someone had the bright idea that the slayer should spend some time under the spotlight.
Ok @slaymericainc it's time…we ❤️ and hate you in equal measure. U aren't the bastion of morality for the poker community. Your degeneracy and money whoring ways know no bounds. Take the $$$, invest in surgery to get that massive chip off your shoulder,and hit the fkin 🚿🚿🚿🚿 pic.twitter.com/yiXxs6VQF2

— Andrew Hedley (@picasso2poker) July 14, 2019
LIVINGSTON EXPLAINS THE LADIES
Alex Livingston posted his thoughts after the first day of the Main Event final, which he survived with 38 big blinds. It could be a very interesting watch tonight on PokerGO.
— Alex Livingston (@rumnchess) July 15, 2019
SEYMOUR CALLS FOR ENQUIRY
Ryan Riess and Martin Jacobson have both won the WSOP Main Event, which Richard Seymour couldn;t be happier about… or could he?
floor… "auto seat change if 2 main event champs are at your table" it's a rule @RyanRiess1 @Martin_Jacobson @WSOP #1500closer #letscompete pic.twitter.com/DPRI3QgWyr

— Richard Seymour (@BigSey93) July 15, 2019
A FINAL THOUGHT ON WARDROBE
A poker player's wardrobe is his kingdom, especially at the table….or a bank vault.
Poker attire is getting out of control. Not sure if some of these guys are here to play cards, rob a bank, or go on a ski trip.

— Brian Altman (@altyfbaby) July 14, 2019
You can watch the WSOP Main Event action unfold on ESPN and check out additional coverage on PokerGO throughout the biggest poker tournament in the world and bracelet event coverage on CBS All Access.