The story of John Cynn in the WSOP Main Event is incredible. Almost exactly two years ago, Cynn sat sloughed down in the corner of the final table stage awaiting his fate. Moments later, the poker pro hit the rial in 11th place, collecting $650,000 and was left wondering, 'What if?'.
Now, Cynn is back but moving up from that 11th place finish is no reason to celebrate just yet. With the unfinished business in mind, Cynn looks to keep his momentum going for a few more days.
"When I finished in 11th place, it was over and I got to look back on the entire experience. I realized then how crazy and incredible it was, but even though I'm guaranteed to finish in a higher position right now, I'm not celebrating yet.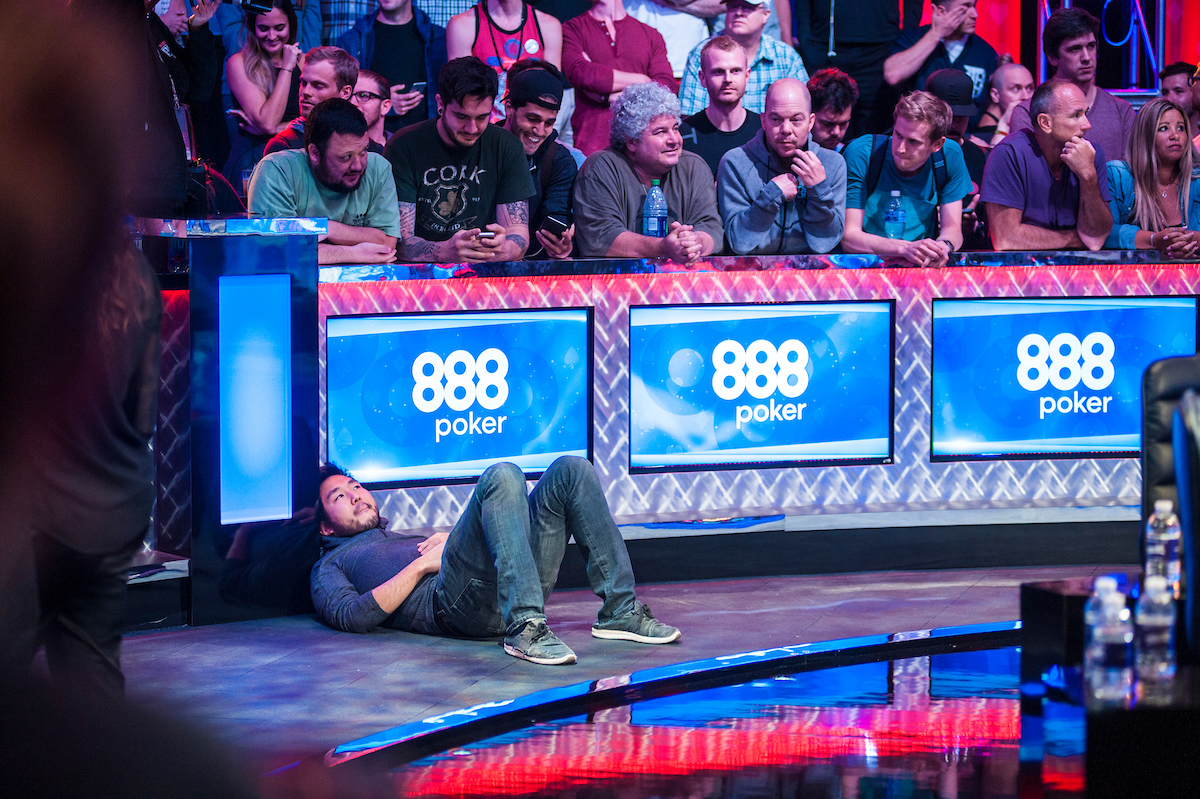 Thankful for making another run at the final table, Cynn seems locked in and ready to play for three more days.
"I've been really lucky, and I feel good about my position right now, and it's definitely a far different experience than two years ago."
Following the tournament, poker media and fans held their collective breath as Cynn approached being within the final 11 players again. For Cynn, however, that 11th place from 2016 held no negative feelings and it didn't cross his mind when he reached the final 10 today.
"I've been running so good, even if I had busted in 12th place this year I would've been happy. I can't complain about anything in this tournament."
"I still feel the same as I did throughout the whole Main Event. Whatever result I get, I can accept. Everybody is tough, nothing is going to come easy and all I can hope for is to stay alert and hope for some good cards to come my way."
Coming into the final table, Cynn is guaranteed the biggest payout of this poker career with $1,000,000 and he finds himself fourth in chips with 37 million.
Subscribe to PokerGO right now and enjoy more than 100 days of live poker every year as well as an extensive on-demand library. Watch the WSOP Main Event final table live on ESPN starting at 9:00 pm ET on Thursday