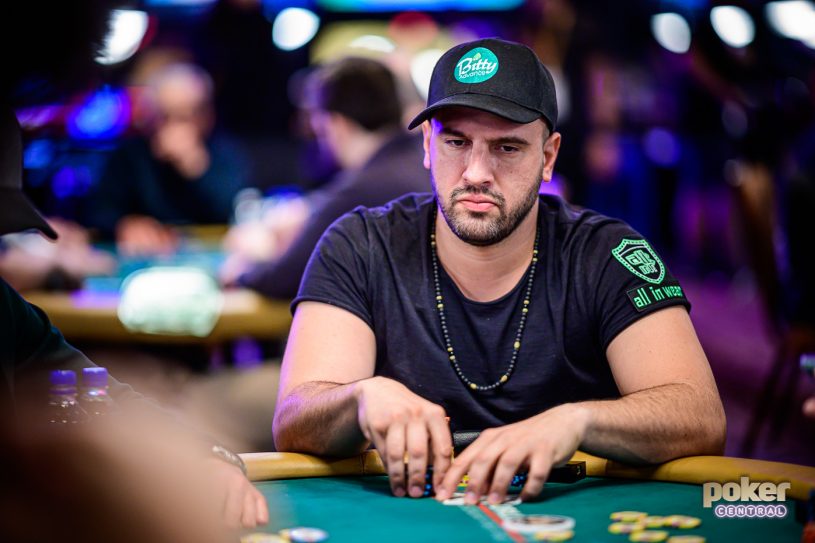 Michael Mizrachi is the master of the big stack and his high variance style has paid off time and time again to bring his career tournament earnings to a staggering $17.1 million dollars. The only recurring high roller event on his schedule is the highly prestigious $50,000 Poker Players Championship that awards the David 'Chip' Reese Trophy to its winner.
'The Grinder' has been on the receiving end of that trophy three times, a record that's seemingly unbreakable given the toughness of this event. But if anyone were to break the record it very might well be Mizrachi himself.
"If I won this event again they might 86 me from the event," Mizrachi joked on Day 1 as he was locked in and excited for another deep run.
"I run really well in this event and you have to play your best when you're playing against the best. I'm bringing my A+ game and so is everyone else, the buy-in is huge, there are eight games, and that makes it into one of the most exclusive tournaments of the year.
Watch Michael Mizrachi's life story on Pokerography on PokerGO right now.
Despite having won the event in its current format, Mizrachi admits that he prefers it to be a full-on Dealer's Choice format. The current 6-max 8-game format, however, is something the Florida native feel extremely comfortable in.
"I wait for this tournament every year. I have this feeling like, 'These guys can't win this event, this is my event and I have to defend my championship every year.'"
"The field is tough and you definitely need a lot of luck. I'm not gonna say that I'm the favorite but if I run good then I like my chances because this is my event and this is where I perform my best."
The final two days of the $50,000 Poker Players Championship are live on PokerGO. Don't miss any of the action by subscribing right now.