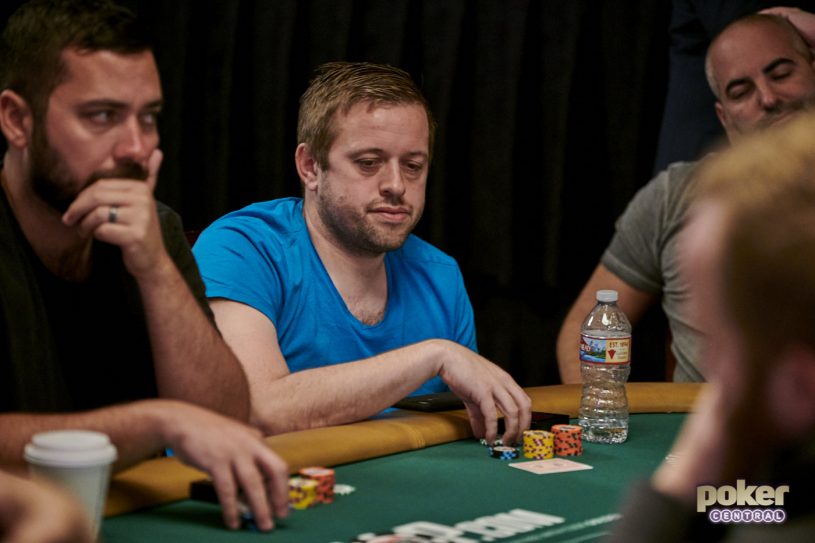 We're around halfway through the 2019 World Series of Poker, and with over 40 events in the can, players are either enjoying or enduring the middle stretch of the most fabulous festival in poker. We'll let you decide who falls into which category.
HALLAERT OFFERS SAVAGE TAKE ON STACKING
Kenny Hallaert wasn't happy with how one player chose to 'stack' his chips during a recent WSOP event, but do you agree? Maybe there does need to be a ruling on this.
Another clown here @wsop who doesn't want to stack his chips . Had a similar one earlier with stacks of 5 who literally said he wants to annoy people. We really need a rule for this. pic.twitter.com/CdjErSEo7H

— Kenny Hallaert (@SpaceyFCB) June 21, 2019
THE DIFFERENCE BETWEEN EARLY WSOP AND MID WSOP
There's a version of you upon arrival at the Rio in late May and there's another version at the middle stage of the greatest poker show on Earth.
Beginning of WSOP:

Wow so cool how poker brings all these people from different countries together

End of WSOP:

Player 1: "Raise, vun point two"

Me: "ITS 1200 U DICKHEAD"

— Anna (@BonaFideAnna) June 21, 2019
DROP IT LIKE ITS HOT
Who says poker can't be more like a game of roulette? When the cards are hot, you're hot, people.
Idea for poker tables to have a digital display of the last 100 board cards (like Roulette tables) so we can keep track of what cards are hot.

— Zachary Elwood (@apokerplayer) June 21, 2019
STOCKING UP ON VITAL SUPPLIES
What's the secret to Maria Ho's strong start to the 2019 World Series of Poker? Obviously, covering the four main food staples of chicken, erm… ice cream, vodka and whiskey.
When you open your freezer and realize it says everything people need to know about you. pic.twitter.com/zcDC4OxJZB

— Maria Ho (@MariaHo) June 21, 2019
DE SILVA RETAINS LEAD BUT CHAMPION DEEB ENTERS TOP TEN
Shaun Deeb looks like he is starting his yearly run up the rankings as he battles to retain his WSOP Player of the Year title. Entering the top ten, Deeb is just 100 points off a top five place. Check out the full standings right here.
Current Top Ten:
| | | |
| --- | --- | --- |
| Position | Player | Points |
| 1 | Upeshka De Silva | 2,162.02 |
| 2 | Daniel Zack | 2,146.20 |
| 3 | Scott Clements | 1,837.33 |
| 4 | Ismael Bojang | 1,816.91 |
| 5 | Robert Campbell | 1,605.08 |
| 6 | Daniel Strelitz | 1,597.26 |
| 7 | Loren Klein | 1,558.98 |
| 8 | Phillip Hui | 1,541.83 |
| 9 | Shaun Deeb | 1,534.87 |
| 10 | Frankie O'Dell | 1,527.51 |
Who'll become the latest player to win a WSOP gold bracelet at the at the 2019 World Series of Poker? You can watch the action unfold live today on PokerGO and CBS All Access as more coverage of the 2019 WSOP bracelet events takes place. Selected bracelet events will be streamed exclusively on CBS All Access in the United States.