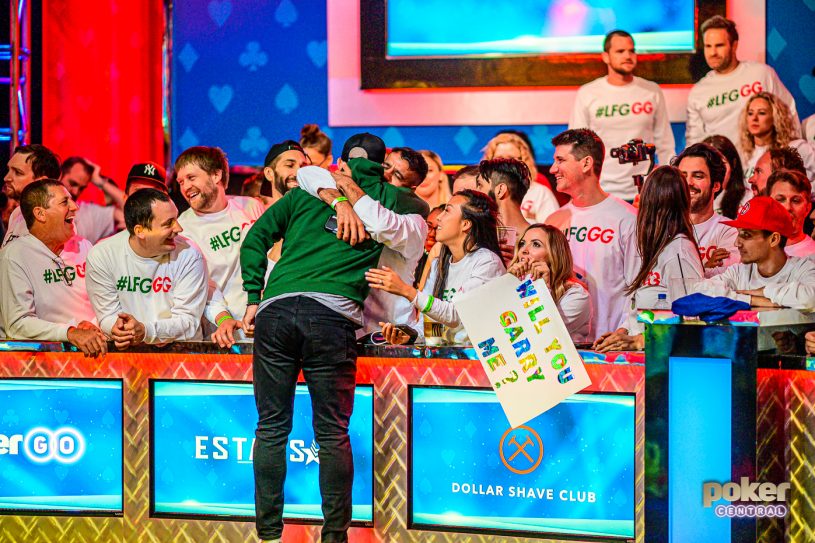 Ask anyone how they deal with the unique nature of the WSOP Main Event final table and they'll struggle to find the words. But for the popular choice, Garry Gates, it's harder than for most. He's not a full-time professional. He's been part of the poker landscape for many years, but as player liaison to the highest of rollers, not rolling with them himself. After Day 1 of the WSOP Main Event final table, no-one had performed better than Gates, who added  72 million to his stack
AN AMAZING DAY AT THE FELT
"It was just crazy," said Gates upon completing the last of 56 hands after Day 1 of the 2019 WSOP Main Event final table had wrapped. "I felt prepared and comfortable coming in, but when Jack was doing the announcements early, I did feel some nerves coming on."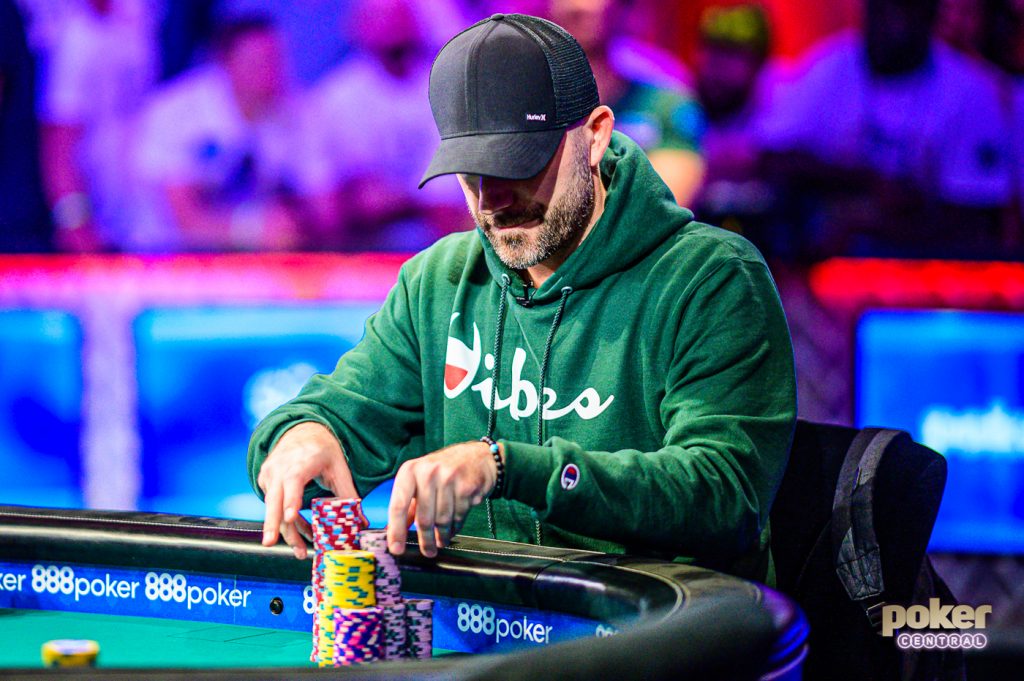 "The first hand of the day, I was dealt ace-king. Handling the chips, I could feel my hands [shaking] but after about half an hour I felt comfortable. I jokingly called this the 'World Series of having it.' and I feel like today was a very successful day."
THE SUPPORT OF A CHAMPION
Gates is clearly the people's champion, and if the Main Event was awarded on popularity, Gates would already have the gold.
"That's my family right there, man. I had friends coming from Sweden, Charlotte and Pittsburgh and I can't tell you how much that means to me – it's everything. It keeps me sane. I got some of the best poker minds out there watching the stream, giving me information. It doesn't matter If I go out fifth, this is a win."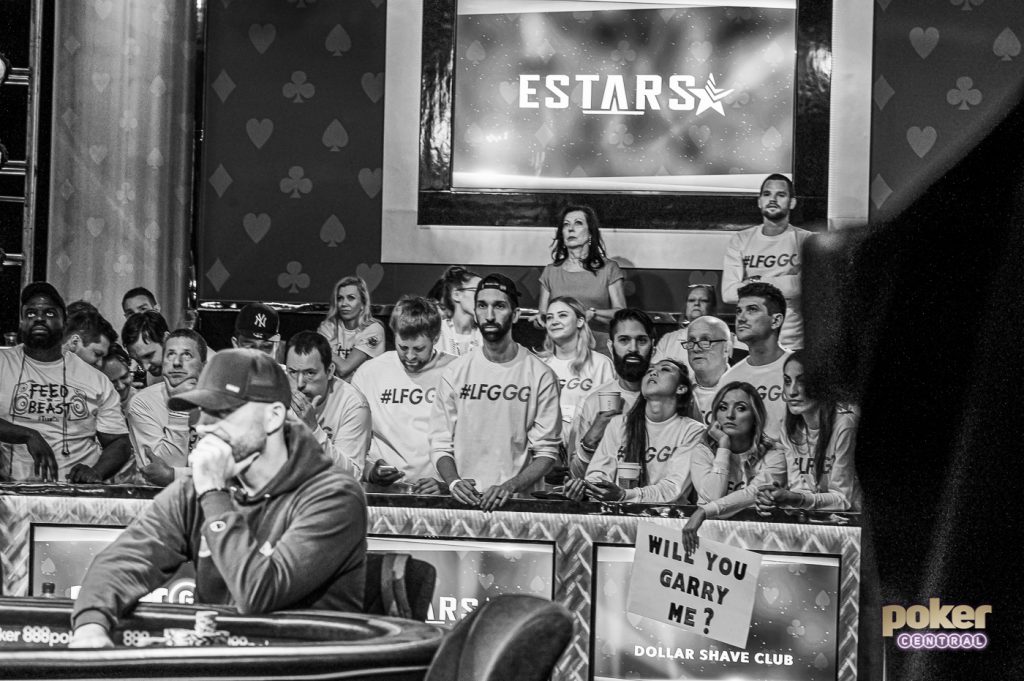 Despite the rivalry that has to exist between them, each of the final nine competitors admits that this has been a special group, and they share a collective joy about making it so far.
"There couldn't be a bad winner out of this bunch. We spent an hour and a half together talking, going through pre-game stuff; there's not a bad guy in there. You're going to have a good 2019 WSOP champion, no matter who wins."
THAT LIVINGSTON FOLD WITH QUEENS
A pivotal hand during Day 1 of the Main Event final table was when Alex Livingston folded pocket queens pre-flop after Gates had raised with pocket tens. Gates believes his image helped him.
"I feel like having a hand every single time, you get that respect. I'm fortunate in that spot, I heard Dario had eights. You need them to work in your favor to get through and I felt fortunate to hear that he [Livingston] folded queens there."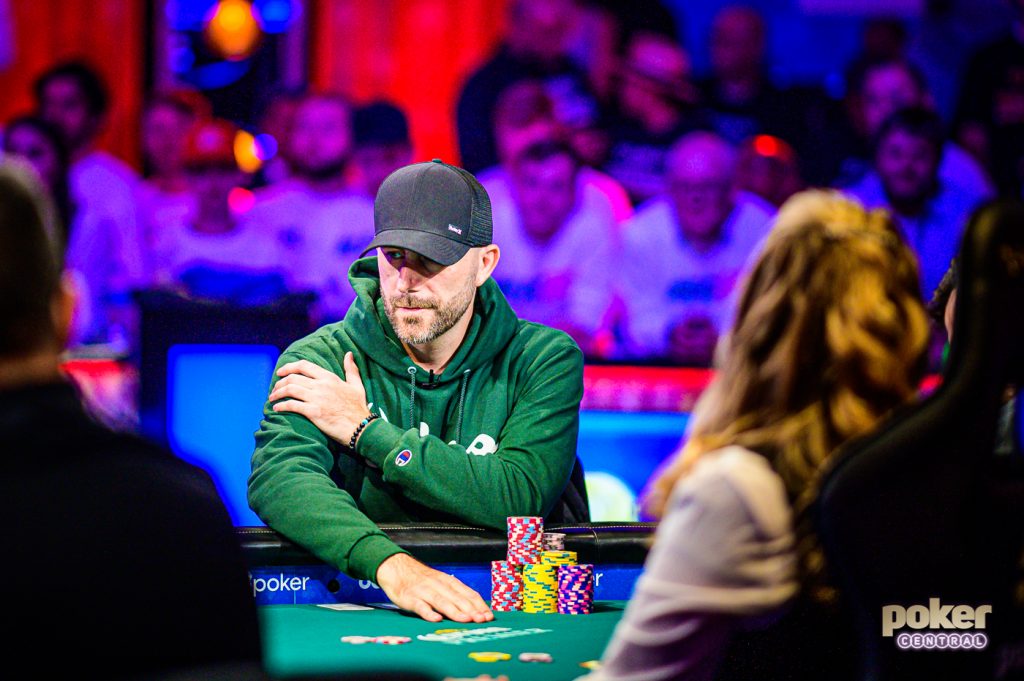 While Livingston is still involved (he has 38 big blinds), Gates and Hossein Ensan have around 75% of the chips, which has led to some strange plays at the table.
"It's a crazy dynamic, to have what we [Ensan and himself] have, I think the bottom three guys are a little strapped there. It felt like everyone played pretty snug for the most part and that was partially due to the top two stacks being how they are."
That said, Gates knows that it's poker, it's No Limit Hold'em… and it's the Main Event. This is a poker tournament like no other, where the unexpected isn't merely expected, but virtually guaranteed to happen.
"Anything can happen, we've seen everything. I'm wired right now; the adrenaline is filling every ounce of my body.
THE COLLISION EVERYONE IS WAITING FOR
Gates knows that he and Hossein Ensan will clash at some point. He's embracing the inevitability of that moment.
"At some stage, we're going to get involved in some pots, I've been picking my spots well and I feel I've been playing some of the best poker I've played but I'm not worried about it… yet."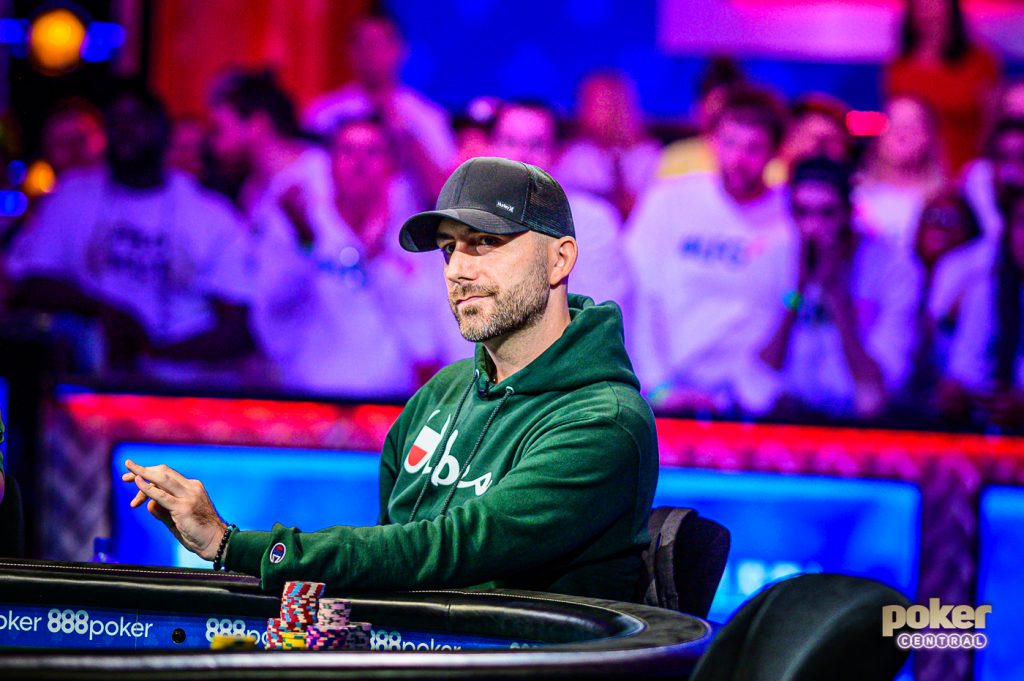 Can Garry Gates get to the last stage of achieving his poker dream? You can watch the WSOP Main Event action unfold on ESPN and check out additional coverage on PokerGO throughout the biggest poker tournament in the world and bracelet event coverage on CBS All Access.