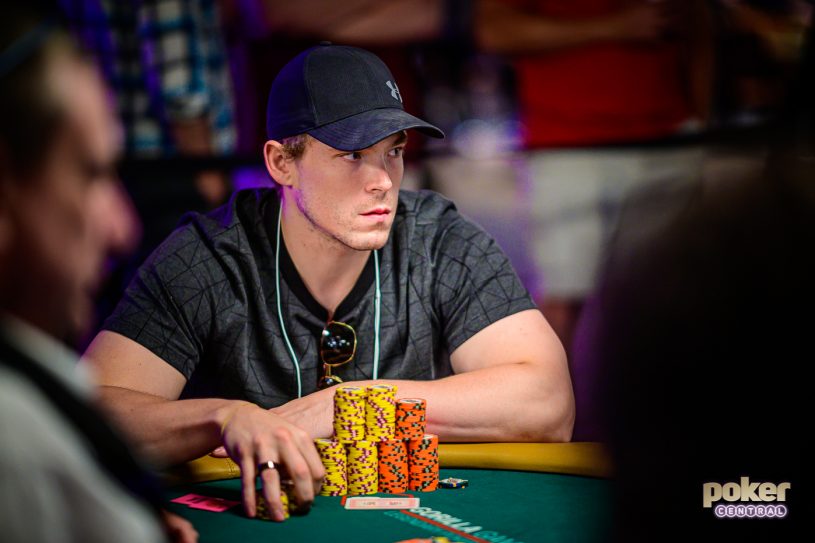 They say that a week is a long time in politics, but there have been far more important tables around which important far more important topics were discussed this week – at the Rio All-Suite Hotel & Casino!
A week on Poker Twitter is a little like a game of poker itself; there are different characters everywhere, everyone's got an opinion, and there might just be a late twist to the action. We've rounded up some of what the great and good have been saying during the last seven days.
ZACK AND FOXEN AT THE FELT 
How good does @WAFoxen run? He's got the T887 here as he bets the turn and both opponents instantly shove heaps pic.twitter.com/1DRr4y65HF

— Daniel Zack (@Dan__Zack) June 13, 2019
KESSLER'S EMPTY SEAT
It's not a common sight at the Rio – Allen Kessler has chip but isn't in his seat.
Omg. @audavidb look at what you did to @AllenKessler.

His seat is empty in Level 5 of the Triple Draw. This could have never happened with the old structure. pic.twitter.com/bevLhLiME6

— Matt Glantz (@MattGlantz) June 14, 2019
LAST ORDERS AT THE BAR
Maybe Kessler swung by this table and helped himself to a free measure. After all, who wouldn't like a little refreshment mid-tourney?
Only @Therealflugi can have a full bar set up at the table while playing @WSOP 2-7. Stop by table 484 and he'll pour you a drink. pic.twitter.com/XRedpzyEvu

— Hammers (@2stinkykings) June 14, 2019
CHEONG TROLLS YOUNG AND OLD ALIKE
Never let it be said that Joseph Cheong picks on one section of the poker community. He's indiscriminate in his trolling, and we're big fans.
First, he takes on the old guys…
Grandpa peels my 3b then sighs very loudly on K103r before checking. Do i just open muck

— Joseph Cheong (@subiime) June 7, 2019
…then he's aiming his barbs at the youngsters.
Theres a kid shooting a finger gun at me as his way of checking

— Joseph Cheong (@subiime) June 7, 2019
SCHULMAN TROLLING MATUSOW IS ODDS-ON
What can we say about this except that we believe every word of what Nick Schulman is saying? The same might not be said about 'The Mouth'.
Matusow with a seemingly photographic memory for bad sports beats he took in the late 90s here in the Omaha 8 tournament

— Nick Schulman (@NickSchulman) June 8, 2019
THE LEVY WAS DRY
Adam Levy is celebrating the wonder of poker with this very special hand recap. Petition to make emojis mandatory in hand reporting: motion carried.
Poker is a helluva drug.

Pre-flop: Shove 10 bigs with black nines, get called two ways. 🙏🏻🤞🏼

Flop: Ah5h7h chk chk. ☹️

Turn: 4h chk dude bets 5k 🥺, guy folds an Ace, bettor flips over Ks10d 🧐😍🤯.

River: 8h we chop 🤯🤬🥳🧐🤣🤷🏻‍♂️

— Adam Levy (@Roothlus) June 8, 2019
OH, CANADA (JUNGLEMAN LOVES YOU)
Finally, if you're going to beat someone, be as nice about it as this player was to Dan 'Jungleman' Cates.
@KrukPoker aka the "KRUKster" taking my money today, but he brought me a bread basket as a consolation. That's how they take your money in Canada (nicely)

— Daniel Cates (@junglemandan) June 15, 2019
TEAM MATHS INCREASE THEIR NUMBERS
Team Maths are flying high in the $25k Fantasy League, and have made it past 400 points with less than half of the World Series already in the can. Will they see it out or can Team Poker Central catch them?
Check out the full standings right here.
Who will be the latest player to star at the 2019 World Series of Poker? Watch all the action unfold live today on PokerGO and CBS All Access as more coverage of the 2019 WSOP bracelet events takes place. Selected bracelet events will be streamed exclusively on CBS All Access in the United States.