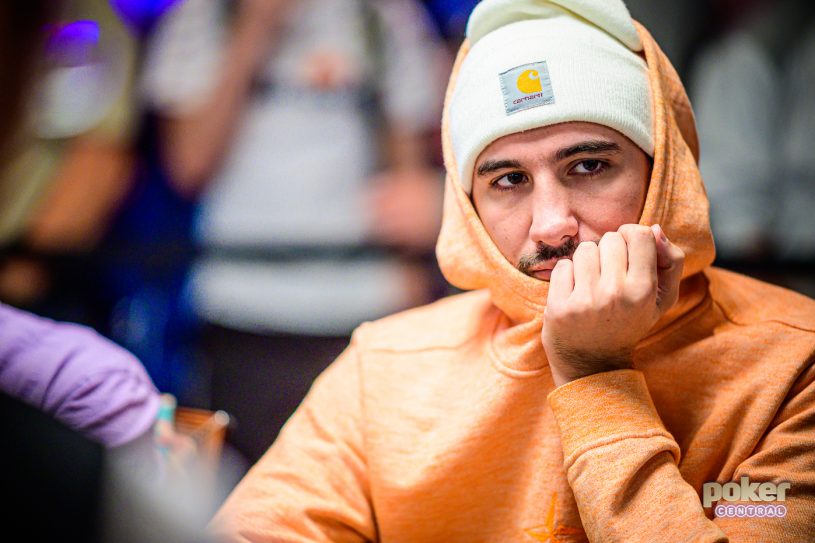 Italian pro Dario Sammartino is one of the most accomplished players still remaining in the 2019 WSOP Main Event. With $8 million in career tournament earnings a numerous big final tables all over the world, Sammartino is one of the favorites for the big win given his experience in big spots. Things could've been a bit different, however, as Sammartino almost didn't show up to play on days two and three.
"This tournament was really hard but I feel much better now," Dario Sammartino said, having dealt with serious illness throughout the first few days of the event.
Sammartino explained that if it had been any other event, he would've gone back to his hotel room and not left his bed for a week.
"I took so much medication but all I wanted to do was go to bed. My stomach, my throat, my head, everything was hurting and my temperature was very high."
Looking back on it now, Sammartino thinks that being sick might've helped him focus on the hand he was dealt and nothing more than that.
"I was so sick that I could almost not speak. I could not get angry, or think of anything else because I simply had no energy. I felt better yesterday and today I'm just nervous."
Even though Sammartino is one of the most experienced and successful players still remaining, the adrenaline is sky-high for him as well with $10,000,000 on the line.
"In any other tournament I would only care about winning but in this one making the final table is very, very important as well. Making the final table of his event has my dream since I started playing poker, it's everyone's dream."
Supported by an entire country, Sammartino is ready for the challenge of battling through Day 7 as he sits just below the average stack with 27 players remaining. Watch the WSOP Main Event on ESPN and PokerGO.