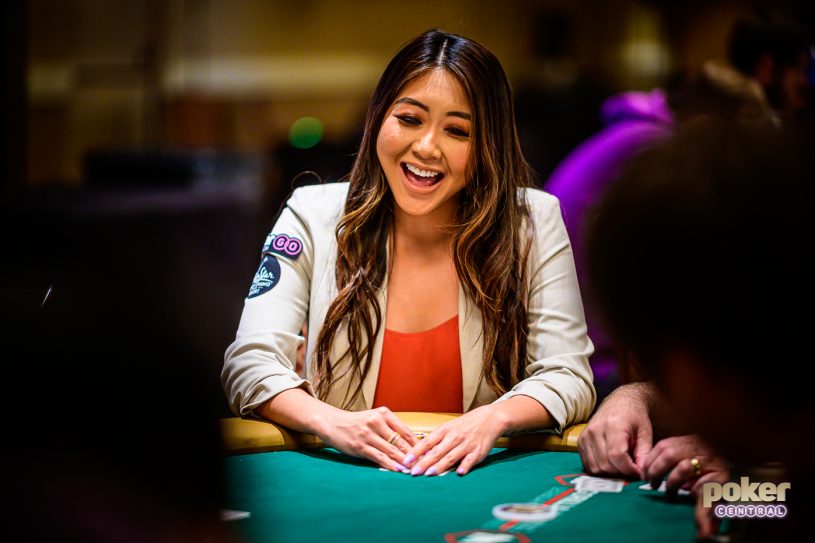 The World Series of Poker Main Event is a special beast when it comes to a strategical approach to the game. While aces, usually, still beat kings, and going all-in with seven-deuce is still not advised, there are some things that are different from most regular one, two, or three-day events.
This year, the World Series of Poker Main Event requires seven intense days of play before reaching the final table. Players get one day off before playing three marathon days to get down to a winner. If you're fortunate enough to be in the world's largest tournament with roughly $9,000,000 up top for the winner, these tips from serial Main Event deep runner Maria Ho could prove to be extremely helpful!
Stay Within Your Game.
Maria says: "I think a lot of players come into this event and think they have to do something different or special. But don't forget all of the experience that's brought you here, whether it's in your home games or bar leagues, or even if you're a circuit pro. Play to your strengths."
Let the Chips Come to You
Maria says: "Don't force the action just because you have only so many blinds in relation to the starting stack or average. There's no need to push your stack around, just let chips come to you. There's plenty of players at the table that are going to make mistakes, so you can sit back and capitalize on them instead of trying to be the person who gets involved in a lot of pots. The more pots you play, the more likely you are to make a mistake, especially if you're inexperienced."
Don't Get Into Ego Wars
Maria says: "Don't get into ego wars. Perhaps someone like Phil Ivey is sitting across from you at the table, and you really want that story of how you beat him in a pot, and that story might be great, but if you go home from this event because a play like that went wrong, it's probably not so great. Remember, there are a lot of soft spots in the Main Event that you can go after and you can save that Phil Ivey story for the final table!"
Practice Mindfulness and Healthy Routines
Maria says: "Eat healthy and sleep a lot. Everybody knows what a grind and marathon this tournament is, so it's really important to do all the things that you can control the best possible way. You can't control the runouts but you can control making sure that you're not just here partying it up in Vegas the night before. This might be a once in a lifetime opportunity, going deep in the Main Event, so I do meditation and yoga to make sure to put myself in the best mindset to succeed. Staying focused and off your phone is also very important."
Enjoy Yourself and Have Fun
Maria says: "This might be cheesy and cliché, but honestly it's important to have fun every single time you play the Main Event. Just remind yourself at least a few times a day how lucky you are to be able to play this tournament. Even though people put a lot of pressure on themselves to do well just knowing that they have the opportunity to be here is going to make this experience much better no matter the result."