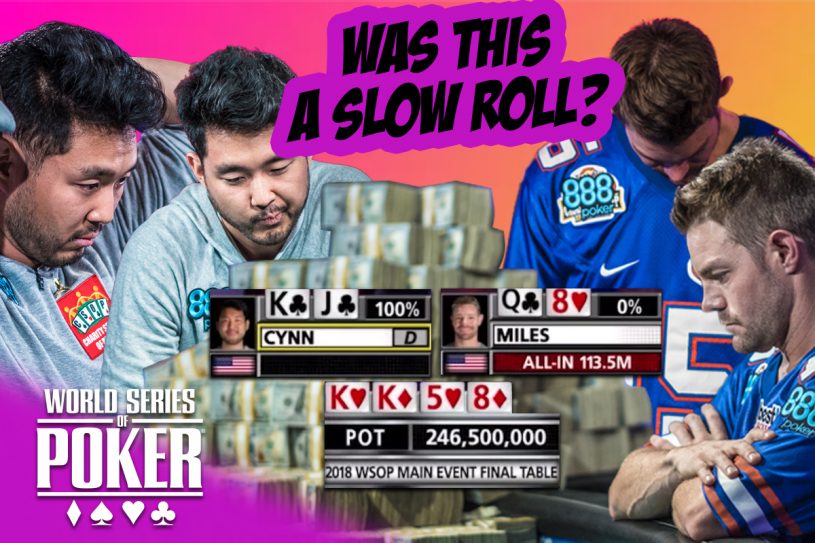 John Cynn and Tony Miles squared off for the 2018 World Series of Poker Main Event title in what turned out to be an epic heads-up showdown. On the final hand of play, Tony Miles made an extremely gutsy move and put his tournament life on the line with a pair of eights. John Cynn, who had Miles covered by a decent margin, had flopped trips but wasn't ready to make a quick decision.
Looking back on this moment right now, how do we feel about John Cynn's decisions in this hand? On one hand, you can argue that making a hand as strong as trips is never something you can fold heads up even when you're playing for $8.8 million, but on the other hand, Cynn might have a long list of reads and mental notes on Miles' play and from his perspective, this might've seemed like a highly unlikely bluff?
Watch and decide for yourself and let us know in the YouTube comments how you feel about the way this hand played out.
Looking for more World Series of Poker action? Watch every year of the WSOP on PokerGO right now as we have released the WSOP Classic episodes from 2003 up to the current year.