Last week, German-born Daniel Weinand made his debut on Poker After Dark. Seated among some of the most experienced high stakes players and loudest voices in the game, Weinand stood his ground and showed that he belongs. Not only does he belong at the $100/$200 stakes, but he also belongs in a tier above what you might expect to see from your average businessman that picked up the game of poker.
Residing in Ottawa, Canada, Weinand speaks lovingly about the game of poker, but even more so about how much he enjoys the process of getting better at a game that has become more than just a past-time activity. In a matter of just three years, he took his game from the kitchen table to the PokerGO Studio, and we dove head-first into exploring what drives a successful businessman to want to be good at something that takes so many hours and hands to get truly competitive at.
Taking on the Challenge
"Getting better at poker became a challenge to me," Weinand said, filled with passion, reflecting back on being told by professional players that there was no way that he could be considered a good player with just two years of experience.
"I was told that it takes millions of hands and five to ten years of experience to no longer be considered a fish, and hearing that from professional players really motivated me. I tried very hard and studied the game a lot."
Daniel Weinand has nothing to prove in the game of poker, but when listening to him it feels as though he does. As the co-founder of the highly successful Shopify, Weinand has been able to carve out time for his passions in life such as, composing music, photography and poker, and for someone with the drive, work-ethic and brain power, it sounds as though things can't be fun unless you're striving to do it at a high level.
At first, becoming better at poker was about not looking like the aforementioned 'fish' in office-style home games, but he quickly realized after reading up on the game that there was so much more to it that it could help him in making business decisions.
"A lot of skills that I've learned in poker actually translate back into business. It made me better at running the business just based on what I learned from the game. The frame of mind you get into when you're trying to make the best decision with incomplete information, which is what poker is, is something that a lot of people in business are very hesitant about. I think they look at the decision making the wrong way, and poker is the best way to teach you that it's okay to be wrong once in every ten times."
"In addition to that, if new information arises you should be able to be flexible enough to re-evaluate your previous decision, and it's okay to admit to yourself that your initial decision might've been wrong."
Weinand gave his top-level colleagues a primer in poker so that they would understand his poker analogies in business meetings, and he noticed an improvement in their decision making and the removal of decision paralysis because of the way of thinking he encouraged.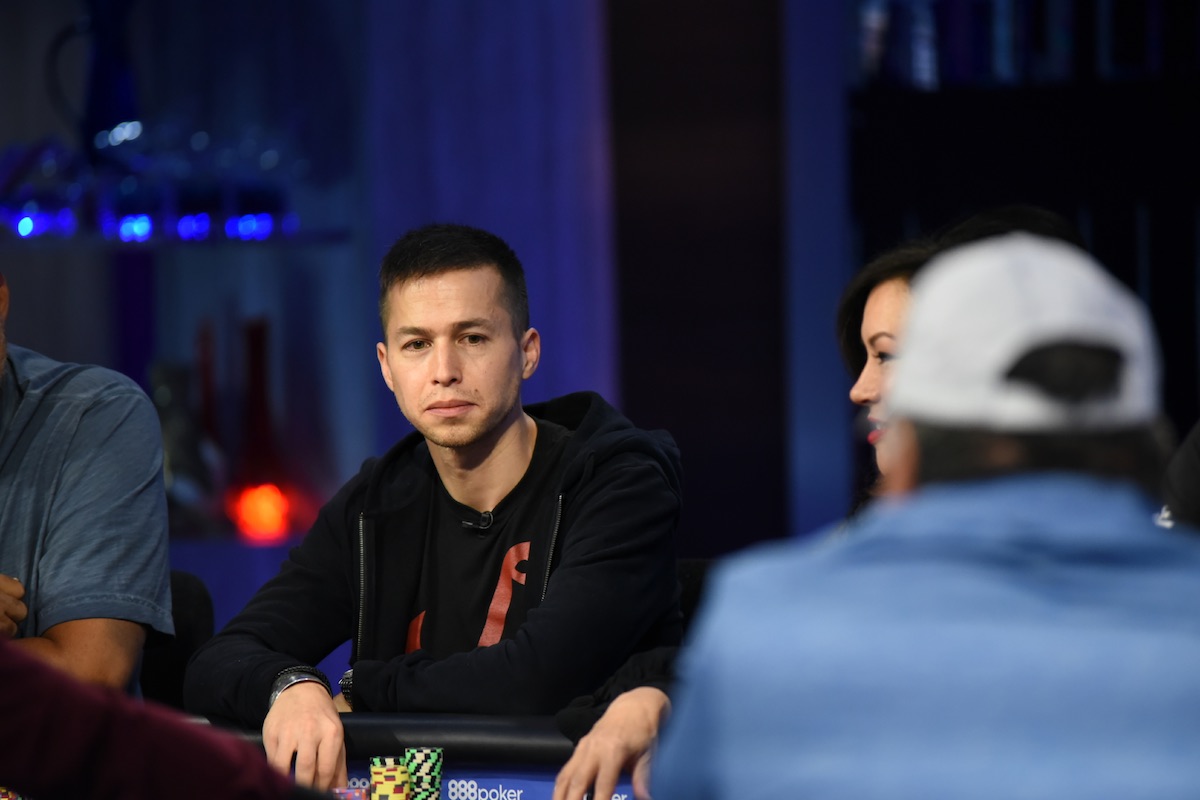 Learning the Game
Unlike most businessman, Weinand started out playing $1/$2 No Limit Hold'em at his local casino, right across the bridge from Ottawa at Casino Lac Leamy. Weinand felt a sense of pride and fulfillment in grinding his way up the ranks, proving to himself and anyone that he might come across, that his success at the poker table had no correlation to his success in business.
"I considered starting at $50/$100, but it didn't feel right. I didn't want to feel like an imposter, I wanted to build up my own bankroll, and experience what it's like for other players to make those small steps. I'll admit, it took a lot of grinding before I was comfortable telling myself that I was ready for a $1,500 tournament."
Starting out with some good fortune, Weinand turned a $500 bankroll into serious money that allowed him to participate in some bucket-list-esque World Series of Poker events. Hard on himself and his progress, Weinand keeps himself in check by considering previous versions of himself as a player as a 'fish', constantly looking at ways to improve.
A High-Level Coach and High-Level Ambitions
Helping him with his game is Manig Loeser, a world-class professional player and personal friend of Weinand who's showed him the ropes and sped up his ascent to play in bigger buy-in events. Weinand became friends with Loeser through Ankush Mandavia and Kristen Bicknell, who he met in the Ottawa poker scene.
This past summer, Weinand played in the WSOP Team Event with his girlfriend Joelle Parenteau and Loeser, which resulted in a near-bracelet win as the trio finished in third place for a $25,599 per person payout.
"That elusive bracelet is still on my mind," Weinand reflected back on the experience that had his adrenaline boiling up to new heights.
"I'd love to win a bracelet or a major title, and in the coming year I want to travel to Macau to play in the APPT, to Prague to play on the EPT and back to the WSOP again next year."
"Poker for me will never be about making a living and I realize how super fortunate I am to be in this position where I can play the game for fun. As long as I feel as though I have new things to learn and the game excites me, I'm going to keep playing."
Building a Reputation in the Game of Poker
Daniel Weinand continues to challenge himself by taking pride in facing tough competition at the table, as he sees that this could ultimately lead to him playing against the best in the world at the Poker Masters, U.S. Poker Open, and Super High Roller Bowl.
"I would love to compete in the biggest buy-in events in the world when I'm ready for them. Poker for me is not about maximizing my EV, but it's about challenging myself against the best players. Perhaps it's masochistic, but I'm not looking for a soft table draw."
Weinand sees tough competition as the ultimate way to improve, and a weak table has him falling back on an ABC-style that he does not enjoy.
"The most exciting tournament I've played this year was the $10,000 6-Max event at the World Series of Poker, where almost every table I played at was filled with people I know from TV, or I admired for another reason. That was a great learning experience, being able to measure me against those players."
In summary, Weinand is here to stay and big wins might lie in his future if he were to catch a few breaks. But let there be no mistakes, being known as a rich businessman who hits a good run of cards in a big tournament is not something he wants to be known for.
"My dream is to one day play in events like the Super High Roller Bowl and play at a level that viewers don't think, 'Oh, he's just another rich businessman who enjoys playing poker,' I want to build up my reputation and credibility to show people that my decisions come from a good place. That's my dream."
Relive Poker After Dark's 'Under the Gun' week on PokerGO right now. New to PokerGO? Subscribe right now and enjoy more than 100 days of live poker action every single year as well as an extensive on-demand library that includes some of your favorite shows such as Pokerography, Poker Nights and Deep Issues.