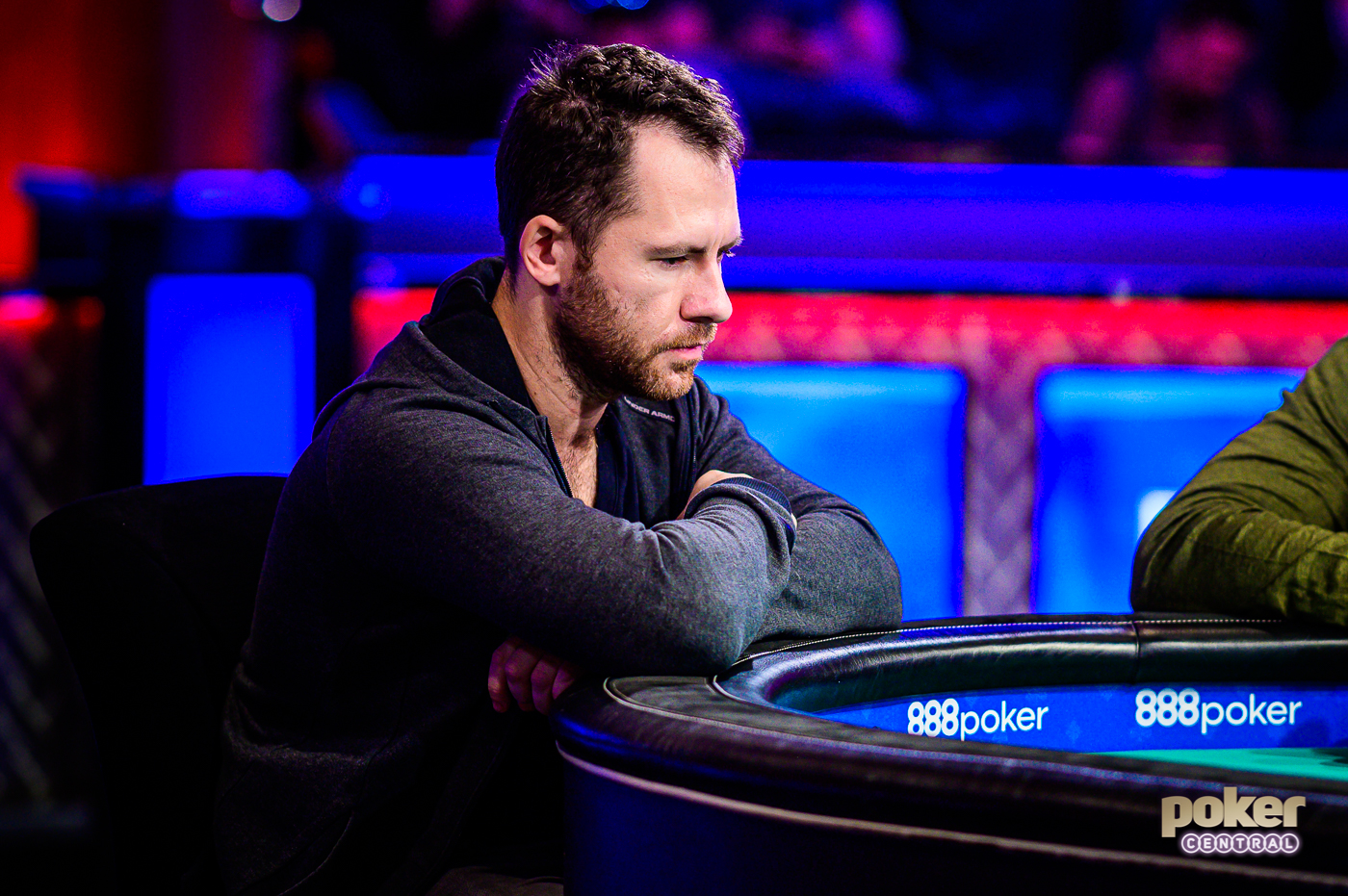 "You don't get to choose a destiny, it just happens. The legend of Destiny Dan is being born as we speak!" Dan 'Jungleman' Cates excitedly said after making the final table of the $50,000 Poker Players Championship.
Back on Day 1 of this event, we spoke to Cates who laid out a dream he had about winning this event. In his dream, Cates heard an owl and chanting monks which guided him to victory, and aside from the lineup of players he predicted to be there, his dream is still very much alive.
"This is great but I wish I had all the chips," Cates said as he comes into the final table as the short stack. "I'm not bothered by the short stack but I am bothered by some of the mistakes I made today. I made some suspicious decisions and I've gotten a bit lucky."
| Seat | Name | Country | Chip Count |
| --- | --- | --- | --- |
| 1 | Shaun Deeb | United States | 2,485,000 |
| 2 | Bryce Yockey | United States | 4,465,000 |
| 3 | Dan Cates | United States | 1,260,000 |
| 4 | Phillip Hui | United States | 4,135,000 |
| 5 | John Esposito | United States | 3,630,000 |
| 6 | Josh Arieh | United States | 6,220,000 |
At tomorrow's final table, Cates will possibly feel the least amount of pressure as tournament results are not something he actively chases after. The motivations of the online legend are a bit different.
"This is a $50,000 buy-in with weaker competition than I usually play against in Bobby's Room and there are good side bets. To me it's about the money, that's the only way to keep score in poker. The biggest accomplishment in poker is winning money."
When mentioning records such as players with lots of bracelets, Cates laughed, "What am I going to do with all those bracelets? Money, that's cool."
Watch Jungleman in action at the final table of the $50,000 Poker Players Championship that will stream live on PokerGO at 6:00 pm ET on Friday, June 28. Tune in to find out who will win the million dollar first prize and David 'Chip' Reese Memorial Trophy.