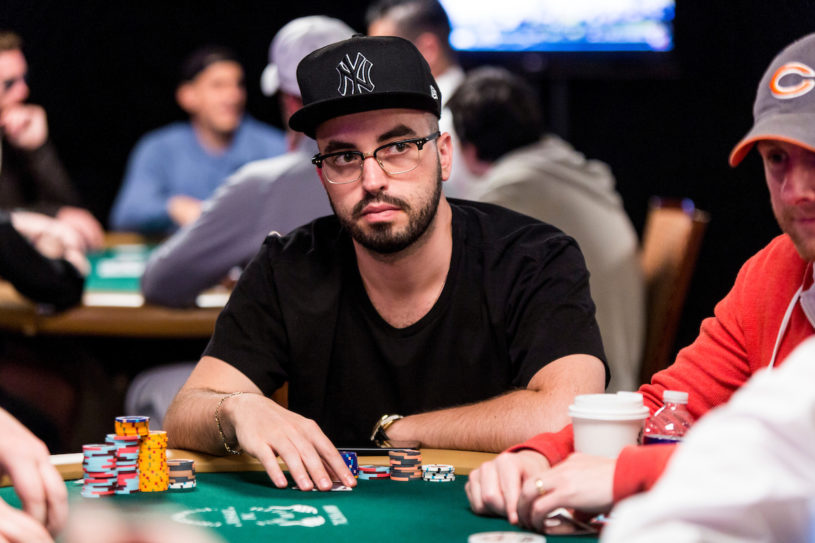 "He tell me I'm gaining weight, I tell him I'm getting paid." – Rick Ross
Over the last two years, few players have gotten paid as much as Bryn Kenney. The high stakes wrecking ball has recorded over $10 million in live tournament earnings since the start of 2016, including four of his best career scores, which all fall near or above the seven-figure mark.
While Kenney's lifetime earnings and GPI rankings have increased though, his weight has decreased. Over the last four months, Kenney has dropped 67 pounds, going from around 245 pounds to a lean 170. The unbelievable transition was spurred by a weight loss bets with friends but unlike past propositions that have resulted in some drastic weight loss from the New Yorker, this time is different.
"Last time, I just made the bet to make a bet. I didn't actually think about it, that I wanted to get healthy." Kenney said about the last time he was driven to lose weight, when money was the only real motivation. This time, it is a win-win. "Fortunately, I did it and I feel great about it but even if I lost the bet, I was going to be happy anyway."
Along with some personal happiness about his new physique and overall health, Kenney has seen the positive effects his weight loss has had on his poker game.
"You don't only feel better, you mind is clearer. You wake up better, you sleep better. It is all part of the process, to eat healthy and train." Kenney said, before talking about what exact changes he made to his daily routine.
"Four cheat meals in four months." Kenney said with confidence, before adding, "I was doing an hour of cardio every morning and just eating super clean, not drinking at all. Then, the last month I was super intense with training, about two hours a day, eating completely perfect. You just have to stick with it."
Kenney has stuck with it and the results show but in terms of poker results, there hasn't been much to write home about this summer. Kenney played in the Super High Roller Bowl and then was at the World Series of Poker for the $111,111 High Roller for One Drop and a few other WSOP events, before heading to Toronto to enjoy the rest of his summer.
As one of the best players in the world, Kenney couldn't stay away from the WSOP Main Event though. He's in action for Day 1B and while Kenney says there are still a few days until the Main Event becomes a "real tournament," even with some WSOP absences, this summer has been one big victory for Bryn Kenney off the felt.