Ryan Tosoc is the winner of both a World Series of Poker bracelet and a World Poker Tour title, but now the events and game that have brought him millions of dollars, a flourishing career, and a big name, are starting to get boring. Pot Limit Omaha and Short Deck is where it's at for the 28-year old who's making his debut on Poker After Dark on "Big Three" week this Tuesday and Wednesday exclusively on PokerGO.
"A true poker player loves the studio, not even to play, but just to be there. I'm going to do my best to make it fun for the audience, to make it fun for me, and to give action," a humble Tosoc shared his excitement about playing under the bright lights in the PokerGO Studio.
Tosoc's name first popped onto the radar of poker fans when he finished second in the 2016 World Poker Tour Five Diamond for $1.1 million and there was no getting around him when he won the exact same event the following year for $1.9 million. This summer, Tosoc adding to his trophy case by winning the Online Championship event at the World Series of Poker for $238,779. The accolades that come with winning big events, however, are not Tosoc's main concern or focus as a poker pro.
"Before my tournament success, I was always itching to prove that I could do it. I don't have as much to prove as I used to, but I love competition," Tosoc said, before adding that he's aware of how well he's ran in the last few years to help him get to where he stands now.
Making his Poker After Dark debut in a $100/$200 game that features a rotation of Pot Limit Omaha, No Limit Hold'em and Short Deck might seem like a daunting undertaking for a first-timer, but Tosoc embraces the opportunity and is ready for it.
"I don't care if it's on-air or off-air, but I'm going to bring my A-game. My favorite thing is when things are challenging. That's what brings out the best in me. When I play in smaller games, I have a pretty big tendency to go off. I'll gamble too much with crappy hands at lower stakes, but these stakes and some accountability from the people watching will help me play well."
Growing up as a poker fan, Tosoc loved watching Poker After Dark and became a big fan of those that always created action both verbally and on the felt. Phil Hellmuth, Mike Matusow, and Bob Safai were some of the ones he loved to watch, and he never would've thought that one day he'd be playing on the show that helped him fall in love with the game.
"I didn't think it was in the realm of possibilities to ever play on Poker After Dark. I'm very excited to play, and I guess I'm one of the lucky ones, going into something just to have fun and coming out with a lot of success. I'm just going to go in to have fun and gamble."
When asked about where his basis for success comes from, Tosoc, who always speaks with the excitement of a new player about the game he's fortunate enough to call his profession, immediately refers to his ability to read people, fearless decision-making and a hunger for action and excitement.
Letting out a big laugh, Tosoc said, "In this lineup though, I don't think that attitude will help much."
On "Big Three" week on Poker After Dark, Tosoc faces Isaac Haxton, Brandon Adams, Jonathan Depa, Ben Lamb, and Justin Ligieri.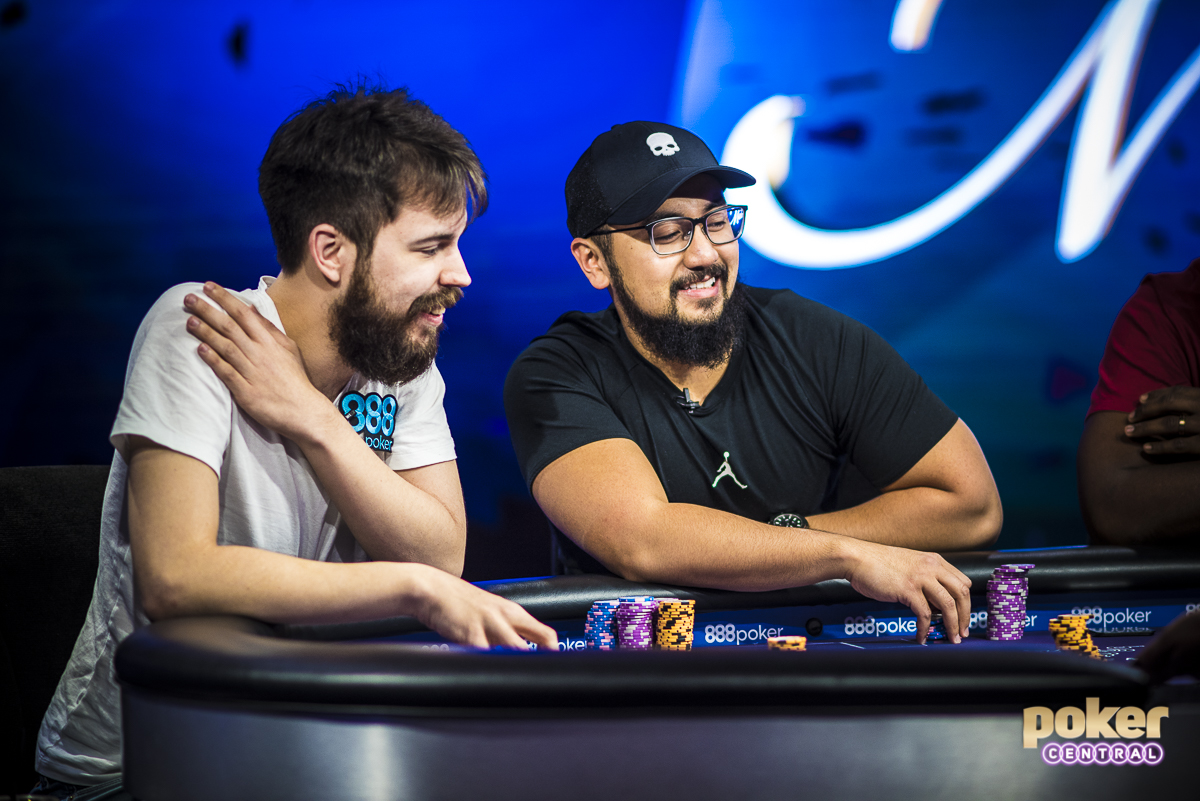 Tosoc loves the excitement Pot Limit Omaha and Short Deck bring to the table, and he hopes to continue to focus on these games. Finishing sixth in the most recent $25,000 Pot Limit Omaha High Roller at the WSOP and a third-place finish in the $10,000 Short Deck event at the Poker Masters show that Tosoc already backs up his excitement for these games with strong results.
"I get bored easily, and when I'm bored I don't perform great. I think Short Deck is super exciting compared to your average No Limit Hold'em tournament because there's more gamble to it. I like poker games where there's a lot of leveling and more soul reading going on. A lot of these No Limit Hold'em tournaments these days are won by the people with the best game plans rather than the people who are soul reading their opponents like poker used to be 15 years ago."
Using soul reads, aggression and a lack of fear against his usual opponents, Tosoc loves to turn the screws on people more than anything. Not concerned with any lineup, no matter what the stakes are, Pot Limit Omaha and Short Deck are exciting to him, while No Limit Hold'em cash games only become tempting when the stakes make him feel that rush of adrenaline needed to have fun.
"I look at it like this; I'm good at playing big pots, I'm good at PLO. Pots get inflated, and then it's hero-call or hero-fold."
Admittedly finding it hard to hold onto money sometimes as someone who's always looking for a new level of excitement and action, Tosoc does believe he's gotten a bit more responsible as of late. The excitement of the game, however, will always be something that he looks for, and when things get too excited for most, that's when he'll thrive and put you in a spot for your entire stack. Got what it takes to make that hero call? Ryan Tosoc is ready for it and you get to watch him in action on Poker After Dark this week.
New to PokerGO? Subscribe right now and never miss another night of exciting live action as well as your favorite on-demand content feature all your favorite players. Relive the 2018 Poker Masters on PokerGO right now, including the $10,000 Short Deck final table featuring Isaac Haxton, Ryan Tosoc, and Andrew Robl. Watch the highlights of Ryan Tosoc's WPT Five Diamond win right here.