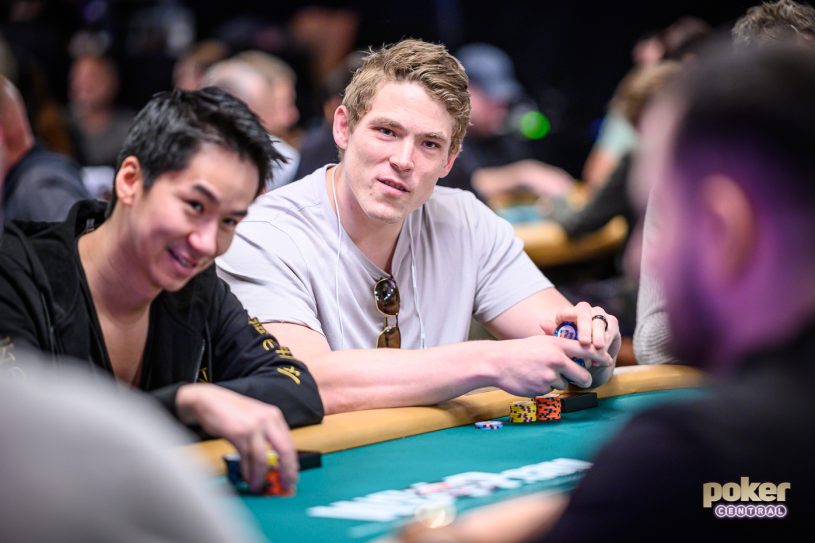 There's nothing like having success at the World Series of Poker even for the highest of high rollers. While, over the course of the last few years, the prominence of high roller events on an almost weekly basis has shifted the focus from the game's biggest stars to places such as Jeju, Montenegro, and the PokerGO Studio in Las Vegas, the magic of the WSOP and its 50-years' worth of history will ultimately never fade away as bracelet bets amplify the stakes for those not used to playing for fewer than five figures.
Yesterday afternoon, during the first day of the $50,000 High Roller at the World Series of Poker, the vibe inside one corner of the Amazon room was one that resembled the aforementioned locales where high rollers gather, the differentiation is that there's a WSOP gold bracelet on the line as poker fans four rows deep keep an eye on the proceedings.
Sitting at a table right on the rail, we spotted the No.1 tournament player in the world for 34 weeks running, Alex Foxen. Casually chatting with his tablemates including Elio Fox and Ali Imsirovic, Foxen was in his element, battling the usual suspects with a potential seven-figure score on the line. For the Cold Spring Harbor, NY native and former Boston College football player, this summer, however, is not about following the familiar path of his usual year-round grind.
From Zero to $11 Million
"The World Series of Poker is special," says Foxen. "There's an extra level of prestige, a lot of excitement surrounding every event, and the full collective of tournament players comes out to create bigger fields and a lot of fun."
Looking back on Foxen's career at the World Series of Poker, we don't have to go back in time that far. It's easy to forget that Foxen is fairly new to the high roller scene, making his WSOP debut in 2014 where he went 0 for 6 before scurrying home to shift his focus back to online poker.
With three cashes and a ninth-place finish in the $3,000 No Limit Hold'em 6-Handed event being his best for $40,860, 2015 saw a nice improvement followed by a deep run in the 2016 Main Event, one of his highlights at the WSOP to date.
"My first time at the WSOP was a year after I had started playing full time online," Foxen recalls his quick ascend up the ranks.
"Going deep in the Main Event was a special feeling. I remember seeing my name up there with 110 players left on dinner break during Day 5 and being fifth in chips. Unfortunately, I didn't make it to the next break but that was a really cool experience."
It took Foxen another whole year before recording his first six-figure score which came at the 2017 Seminole Hard Rock Poker Open where he won a $2,650 event for $204,600, but from that point onward he became seemingly unstoppable. Foxen closed out 2017 by finishing second in the WPT Five Diamond Poker Classic for $1,134,202 leading into last year where he racked up $6.6 million in tournament results.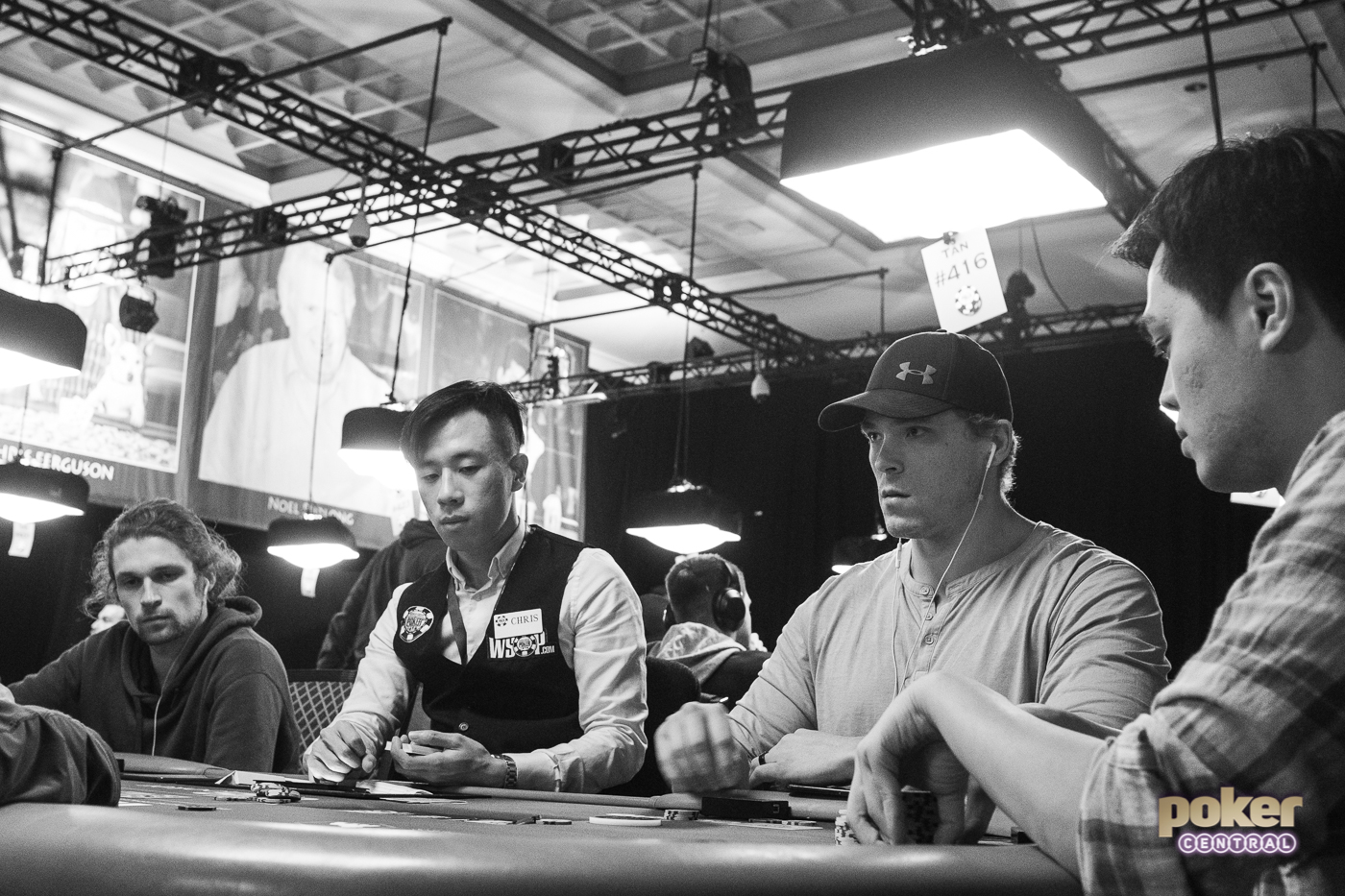 Bet on Yourself
Established, and a dominating factor in high roller events, Foxen has turned his schedule up a few notches to where the average event he cashes holds a five-figure price point but during the World Series of Poker, he's made an effort to make even the smallest of events worth competing in.
"Most of these events only come around once a year and that's why I decided to make bracelet bets," Foxen said in reference to popular events such as the $1,500 No Limit 2-7 Single Draw.
"I don't want to feel as though I have a financial obligation to play other events than the ones at the World Series of Poker. Every single tournament stop these days has a $25k and a $50k, so there's no special element to those events anymore, and by making bracelet bets I've allowed myself to not be tempted to not play WSOP events."
Foxen's bets this summer vary from "mutual events played only" to "total bracelets won this summer" but most of them fall into the former category, a decision he's seemingly already regretting.
"In the future, I just want to straight up bet on myself. Now there's this constant evaluation going on because of the bets I have regarding mutual events played. I just like the added incentive to be at the Rio and grind bracelet events, it's just a really cool thing to do and I really want to win a bracelet."
Foxen grew up watching poker on TV, crediting Greg Raymer's year as the one that got him hooked on the game. If it wasn't for poker on TV, Foxen said that he would've never found out about the game, to begin with. Flash forward 15 years, and Foxen is now looking for the biggest single win of his career if he were to take home a piece of gold jewelry.
"Looking at the dollar amount, getting heads-up for a bracelet this summer would be the biggest moment of my career if I were to be able to close it out."
Mostly a No Limit Hold'em player throughout his ascend up the ranks, Alex Foxen is set to play nearly every $10,000 Championship event and all the smaller stuff that comes along with it. While he won't be in on the $50,000 Poker Players Championship just yet, looking at this dedication, devotion, and general excitement for the World Series of Poker and all that it has to offer we wouldn't be surprised to see Foxen step onto that stage as well in future years.
Watch the World Series of Poker on PokerGO and CBS All Access. Subscribe right now to not miss a minute of the action all summer long. Follow Alex Foxen on Twitter and stay tuned to Poker Central for more exciting coverage of the 2019 World Series of Poker.