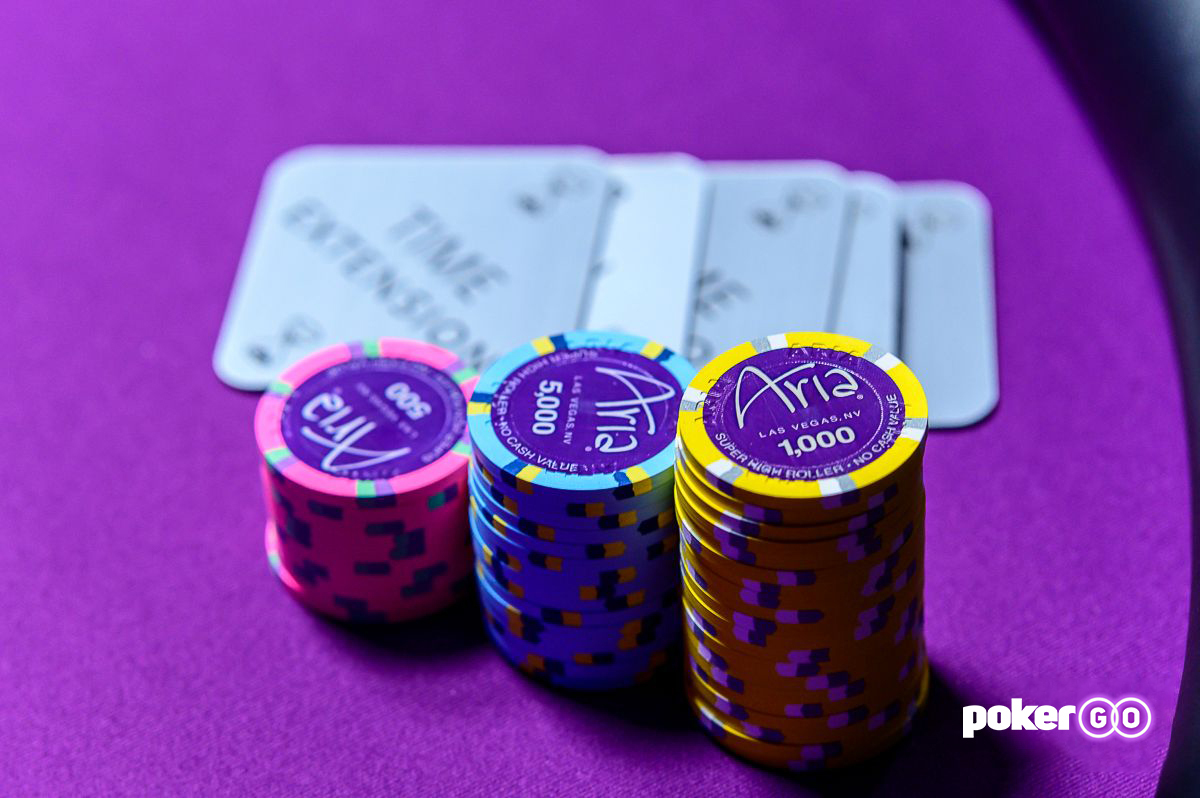 The high roller action will continue at ARIA Resort & Casino with two $10,000 buy-in, and two $25,000 buy-in tournaments scheduled for May 5 to 8.
The tournaments will take place in the iconic ARIA Resort & Casino poker room with each tournament being a single-day event with reentries. May 5-6 will host the $10,000 buy-in tournaments, while May 7-8 will see the stakes raised to $25,000. All event details can be found below:
Tournament details:
All tournaments start at 2 p.m. local time.
No rake for on-time registrations
Late registrants and re-entries will be subject to a $500 fee for the $10,000 buy-ins, and a $1,000 fee for the $25,000 buy-ins.
All levels are 40-minutes in duration with a 10-minute break after every two levels.
Late registration closes at the start of Level 7 at the completion of the 60-minute dinner break.
These tournaments will be played with a 30-second shot clock and six 30-second time extensions. The final six players will receive six additional time extensions.
This tournament will be played 7-handed, and the unofficial final table will be 8-handed.
In order to effectively minimize the spread of COVID-19, all players, staff, and organizers will be required to wear a mask for the duration of the tournament. Players are encouraged to follow good hygiene practices.
These tournaments are part of the PokerGO Tour with players earning points based on the amount they cash for. The full PokerGO Tour schedule can be found here, and the current PokerGO Tour leaderboard is available here.
Connect with PokerGO on Facebook, Twitter, and Instagram. Use code "HSD2" for $20 off an annual PokerGO subscription now!