Many players have fulfilled the poker pilgrimage of traveling to Las Vegas and sitting down in a poker tournament. For some, it is a one-time visit, for others, it is a lifetime pursuit. For Brazilian poker professional Felipe Ramos, it was a dream. As a young man growing up with very little in Sau Paulo, Sin City might as well have been a million miles away.
"To play poker in Las Vegas was always a dream for me.  But It was so far away from my reality. I come from a very poor family and a bad neighborhood. I was still working in a financial institution in Sao Paulo, just playing poker for fun with friends in Brazil. I started to go to poker rooms in Sao Paulo with friends and participating in some Sit-n-Go's, then cash games and tournaments. Then I discovered online poker."
RAMOS DREAMS BIG
Ramos, now one of the world's most recognizable faces on the world's poker circuit, knew that to be able to play more poker, he needed to build a bankroll.
"I started winning a couple of satellites and started going to live games. My dream was to win a satellite and go to Vegas to play the World Series of Poker Main Event. I had never left the boundaries of my own country. Vegas felt like too big a dream. A dollar is like four Brazilian Reals, the native currency of the biggest country in South America, to us, so it's way more expensive for someone from South America who doesn't have earnings in dollars to be able to travel to the United States."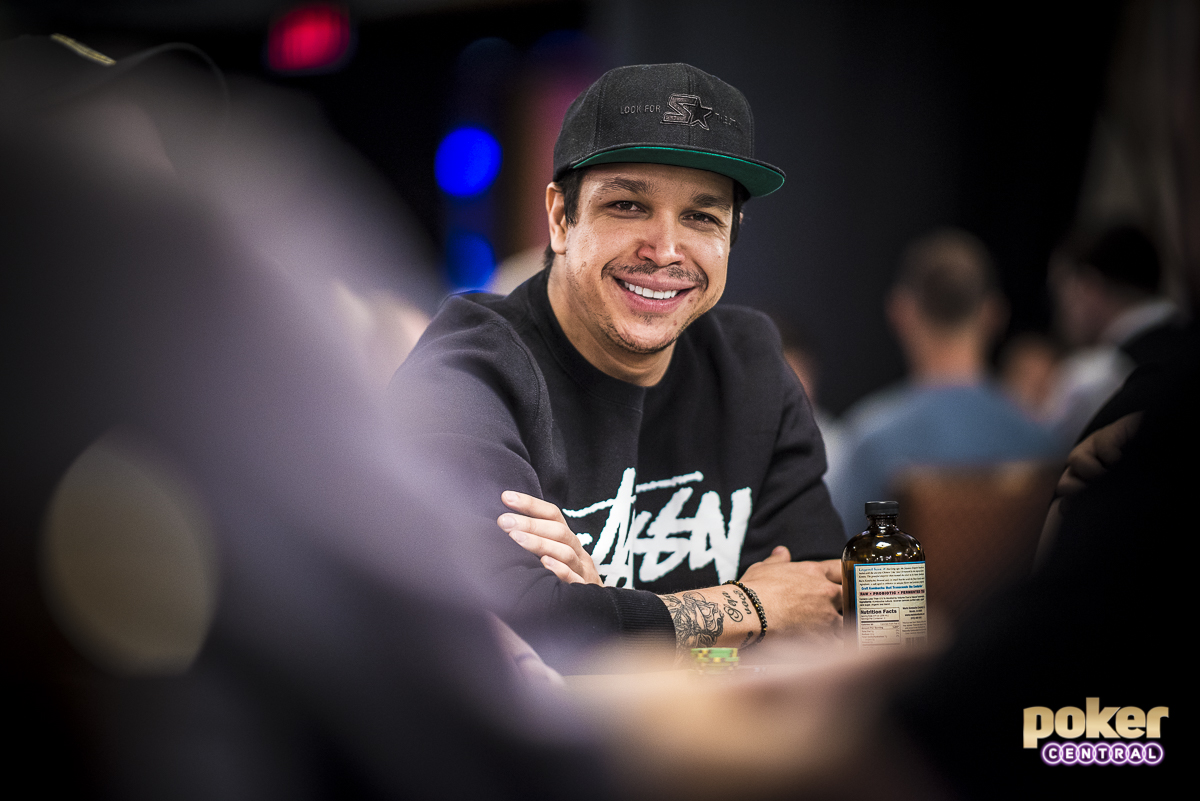 Ramos quickly adapted to the demands of online poker and the live game. He had to fit it all in between the working hours of his day job in the City. His dream of playing in Las Vegas still felt a world away, and Ramos' practical mindset knew the time wasn't right.
"I never wanted to be a poker pro. I was having success playing after my work hours and at the weekend in live and online games. I had a pretty good position. At the age of 21, I become the youngest manager in the history of the company and I didn't want to change. I was earning consistent good money and I knew that poker was a hard game to play, and a game of variance. But in 2007, I won a Brazilian Series of Poker (BSOP) in Sau Paulo, my hometown. I also won a satellite to the WSOP Main Event which I chopped with a friend of mine."
He and his friends were delighted – the chance had finally come to travel to Las Vegas and sit down in the biggest tournament in the world. But Ramos again waited.
Listen to the life story of Felipe Ramos in the Heads Up with Remko podcast in the player below.

WAITING FOR THE RIGHT TIME
"A couple of my friends said 'Hey, you have a big opportunity to go to Las Vegas.' I was doing well and winning a couple of tournaments. I had a good bankroll, but not enough to play the WSOP Main Event. You need a very large bankroll to do that, including expenses. I decided not to go. Some of my friends criticized me and they went to play the tournament [instead]."
Ramos turned down the opportunity of a lifetime. But his mentality was changing. If possible, he was already thinking like a professional. He had a plan and at the end of that year, he got the breakthrough that changed his life.
"I waited a little bit, and at the end of the year, I got a sponsorship proposal from a poker site to be able to travel and play around the world for one year. I quit my job, decided to become a full-time poker pro and try it out for a year, maybe two. I had some money saved so I could afford to take the risk. The first ever EPT I played, I made a deep run, went to Day 5 and played on the live stream. It was the first ever cash from a Brazilian in an EPT Main Event."
Since conducting this interview, Ramos added another layer to his relationship with Las Vegas by getting married there to his love, Natalie Hof.
THE SPOTLIGHT FALLS ON MOJAVE
Suddenly, Ramos was catapulted into the public eye. The poker world was beginning to take notice of the quiet man with the colorful 'Auriverde' flag next to his name.
"That changed my life. People started to watch the live stream, and, in that moment, I knew I would make the trip to Vegas. I played the EPT Monte Carlo right after and cashed in the Main Event. I went to Vegas for the first time and had a bet with two friends of mine that whoever final tabled the first event in Vegas had to put some dye in their hair. The first event I played was a Venetian Deepstack and I made the final table. It was very funny, because I had a red tint in my hair, but was a bet I was willing to pay happily."
Relive the 2018 WSOP Main Event on PokerGO right now, with every day of action available on-demand.
FULFILLING HIS DESTINY
Despite that success in the Venetian Deepstack, his first WSOP Main Event didn't quite go to plan.
"The Main Event didn't go really well for me – it was a disaster. I busted on Day 1, but I knew I was on the right path. I knew that there was no way I could go back to my old job or my old life. Being a professional poker player was my destiny. Vegas was my inspiration to leave Brazil and play poker."
The boy from the slums who is known as 'Mojave' is now a music producer and close friend with Paris St. Germain and Brazil soccer superstar Neymar Jr. Last year he set a new record for a poker player.
"Last year, I was the player who cashed in most countries in the world. I played in 14 countries, cashing in 13 of them. For a poor young kid from Brazil who had a dream to play in Vegas to be able to travel the world and play poker, it's a big blessing. Behind my story, there's a lesson. Visualize and aim for your goals, build a plan around them, but don't rush. Play the events you want to play. If your dream is to go to Las Vegas, wait for the right time. You must play accordingly to your bankroll."
Ramos will be coming back to the city where he made his dreams come true in February for the U. S. Poker Open. He encourages anyone who's hoping to make it to "come and join him".
"Enjoy Las Vegas it's one of my favorite cities – every poker player dreams of traveling to Vegas to play some poker. I'm going into my eleventh year as a poker player and I hope to see you in Vegas soon, for the U.S. Poker Open in February!"
Watch Felipe Ramos play on PokerGO by subscribing right now, along with every other top player. PokerGO provides more than 100 days of live poker action every single year including the upcoming U.S. Poker Open as well as an extensive on-demand library of content.