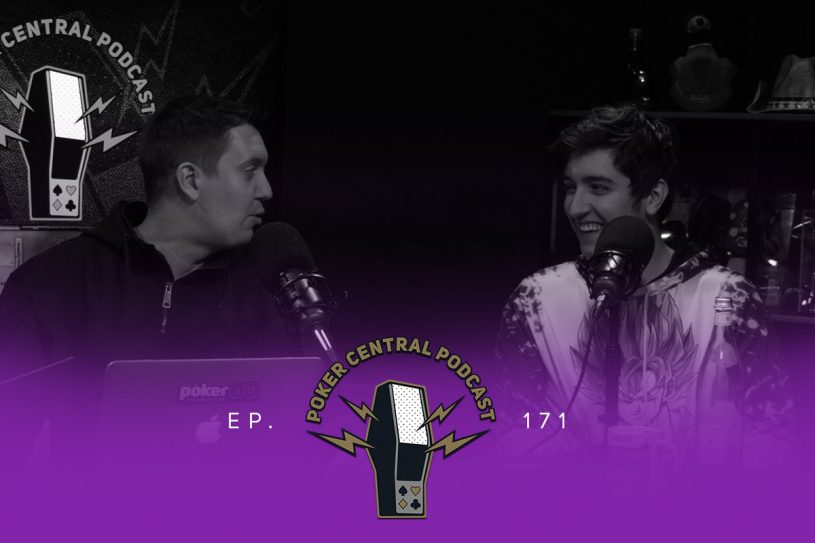 The boys are back in the studio as they welcome reigning Poker Masters champion Ali Imsirovic to talk about his big win last year, studying the game, his goals, and the comparison between himself and Bryn Kenney. Brent and Remko also tackle all your mail and questions for an action-packed podcast!
00:45 – An update from Officer Drizzler, who was once again unable to make it onto the podcast because he's on a big case with JoeJoe Ingram.
02:58 – Ali Imsirovic applauds Daniel Negreanu for winning the WSOP Player of the Year a third time and expands on his own goals. Will he ever dive into mixed games?
5:58 – How does Ali Imsirovic study? Solvers? Live reads? How does it all work?
7:00 – Breaking down two big pots from Super High Roller Bowl London with Ali Imsirovic.
09:19 – How much of Ali Imsirovic's study is specifically based on his opponents because he plays against the same players so often?
12:00 – Who are the three best tournament players according to Ali Imsirovic?
13:00 – Comparing his skill level during his Poker Masters championship run in 2018 versus where he stands now.
15:20 – Using the clock as a randomizer? Is this something Imsirovic does? How does randomizing work?
16:40 – Can Ali Imsirovic still take lower buy-ins seriously?
20:20 – Ali Imisirovic talks about his family's support for his career path.
25:50 – The next million-dollar tournament has Ali Imisrovic's name all over it, but does he prefer the Triton format or the Big One for One Drop?
29:35 – Exploring Pot Limit Omaha with Ali Imsirovic and his desire to win it again.
32:45 – FOR THE FANS! Remko and Brent break down the e-mails and messages from fans who reached out on podcast@pokercentral.com.
Watch the Poker Masters on PokerGO right now. Check the full Live Event schedule here or subscribe right now and use the promo code PODCAST to take an additional $10 off on your annual subscription.