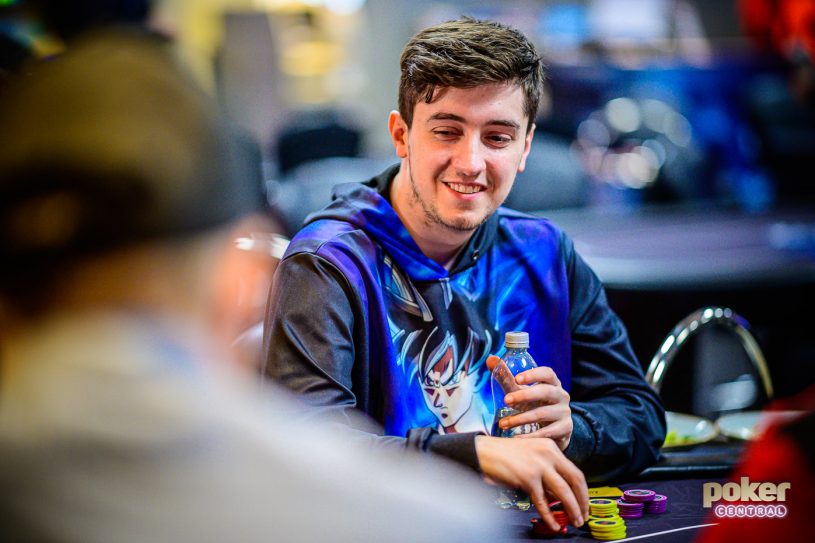 It's hard not to love Ali Imsirovic. The Bosnian phenom has a habit of winning big, playing entertaining poker and always comes across as humble and highly informed. After arriving in London, we caught up with one of the hottest talents in the game to ask him about what he's done since the WSOP and what constitutes a successful end of the year.
The race for High Roller of the Year is heating up as Ali Imsirovic is involved in a hot chase to catch both Stephen Chidwick and Sam Soverel. Check out the standings right here.
ALI ON HIS TRAVELS
"After the World Series of Poker, I spent a lot of time hanging round in Las Vegas, playing online and studying," says Imsirovic. "I went to Barcelona, which is an amazing city – I love it there. This year I played a full schedule and made some money, so it was good."
Imsirovic doesn't rate his chances of winning High Roller of the Year very highly, mainly due to Sam Soverel's incredible performance so far in this British Poker Open. But the Bosnian will persevere – he knows no other way.
"I'm going to Rozvadov and Vegas and traveling over the next couple of months. I could lose a bunch of money, but I'm looking forward to it. I care the High Roller of the Year because I'm so close, but Sam's a good friend of mine and I wouldn't be disappointed if he won it either."
LIVE AND ONLINE IN THE MIX
Imsirovic enjoys the mix he can afford in playing a steady blend of live and online poker. It's crucial to his success to being able to dovetail the positives of each discipline and offset the downsides of either too much travel or more of a restricted lifestyle.
"Playing more live is a nice change of pace. I usually feel more lost and feel sharp playing online or studying. The cycle repeats itself; it's a little give and take and it's much more difficult to stay sharp playing live all the time."
While he's cared a lot about rankings in the past, Imsirovic now focuses more on self-improvement.
"I'm more focused on trying to get better on my own game and I don't compare myself to other people. If I get up to one of the top spots, great, if not. As long as I get better it'll be OK."
COPING WITH THE SWINGS
Tournament variance is the constant enemy for players at all levels, but in particular for someone who has risen so swiftly up the rankings. Imsirovic takes it all in his stride, however, and professes that he can cope.
"It's been a good year for me. Online has been really swingy recently – I played bigger than I usually do and got lucky. There's a bunch of stuff coming up. It could be bloody, but it should be good."
As Imsirovic explains, only losing the lot could spoil his mood. He's got a good measure of where he's at.
"As long as I'm not in any danger of going broke, or affecting my regular life in any way, I don't mind having big swings, I'm pretty happy to do that. If I break even this year, I'd be a little disappointed, but I wouldn't be all that mad. I've gotten better at poker and life in general and if I brick everything for the rest of the year, I'll be all right."
Ali Imsirovic may need to work hard to catch Sam Soverel, but if anyone can, it's the young Bosnian. Don't miss a single event of the British Poker Open, tune in via PokerGO today.
Want to watch the action? Subscribe right now to PokerGO. Keep tabs on all of PokerGO's live events by checking the schedule right here.