After a slow start, Ali Imsirovic hit his stride in Event #5 of the U.S. Poker Open, a $25,000 No Limit Hold'em event that drew a total of 59 entries. Today, Imsirovic comes into the final table as the chip leader, eying the $442,500 first prize and 200 points for the overall championship that he's still keeping in the back of his mind.
Watch Ali Imsirovic in action at the U.S. Poker Open at 5:00 pm ET on Monday, February 18th on PokerGO at the final table of Event #5 with Kristen Bicknell, Cary Katz, Nick Petrangelo, and Dan Shak.
For Imsirovic, the year 2018 is marked by a massive breakout during the Poker Masters where he took down back-to-back events on his way to securing the Purple Jacket. In total, Imsirovic cashed for $3.2 million in 2018 capped off by making the Super High Roller Bowl V final table where he finished seventh for $540,000.
Coming into 2019, Imsirovic opted for a vacation in Japan, tons of online poker and studying to both come into this series fresh and as prepared as can be. The Bosnian-born American feels as though he's added another layer to his game recently, studying both the solvers and live tells extensively.
"I'm glad I skipped Aussie Millions and PCA and used that time to play lots of hands online and study."
Having played countless hours on live streams during both the Poker Masters and Super High Roller Bowl, Imsirovic used all this camera time to his advantage and analyze his own place in a way that many up and coming poker pros don't have.
"I was doing a lot of weird things before they I can't get away with anymore," Imsirovic laughed about his opponent picking up on his style, "So, I've had to change a little bit but I like the challenge."
"I've looked over every had I played and I definitely made a lot of mistakes and I've been able to change that. It's been nice to be able to look at myself and seeing everything I do and being aware of the mistakes that I made."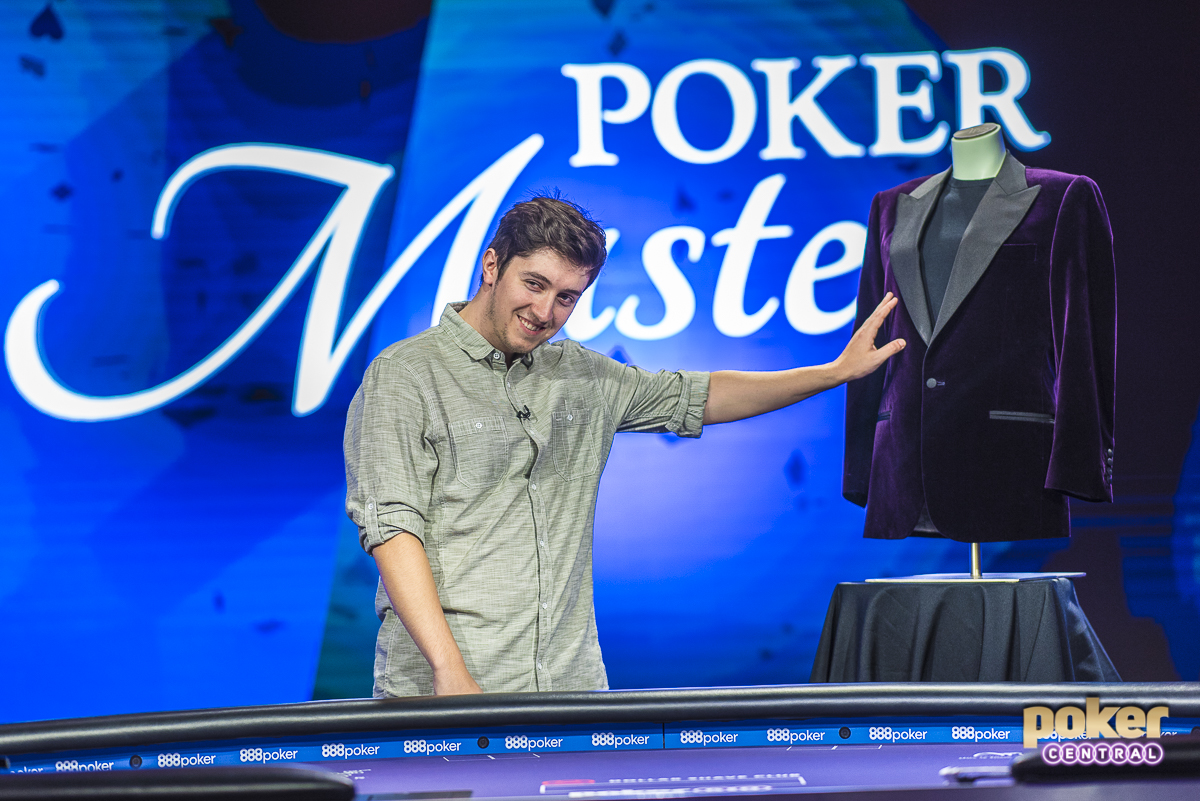 When it comes to live tells, Imsirovic feels as though he's made massive strides, analyzing his every move from the streams he's played on.
"During the Poker Masters run, I wasn't covering up at all and I noticed a lot of things, my pulse specifically. Now, when I get in hands I try to cover up a little bit so that I'm not giving away anything."
"A lot of players don't study tells as much so I think that gives me an edge. Observing at the table is very important, watching hands that you're not in yourself is going to gain you info, you can study the solvers a lot more but I think it's good to have a mix of that with live tells. It's hard to pick up anything quickly, but the more hands you see of other players doing the exact same thing that helps a lot."
With today's final table and four more events to fire big, Imsirovic is far from counted out for the overall U.S. Poker Open championship win. Depending on how today goes, Imsirovic might jump straight in the $25,000 Pot Limit Omaha despite skipping the $10,000 edition earlier this series.
"I'm still alive even though it's not likely I'll win the extra $100,000 with Sean and Stevie final tabling everything."
One thing is for sure, Imsirovic has added another layer to his game by studying his tells and those of his opponents. You better cover up if you ever face one of the hottest young American pros because he's on the lookout for any mistakes you might make.
Stay tuned right here to PokerCentral.com for the exclusive live coverage of all the U.S. Poker Open action from the PokerGO studio. New to PokerGO? Subscribe right now to not miss a minute of the action.