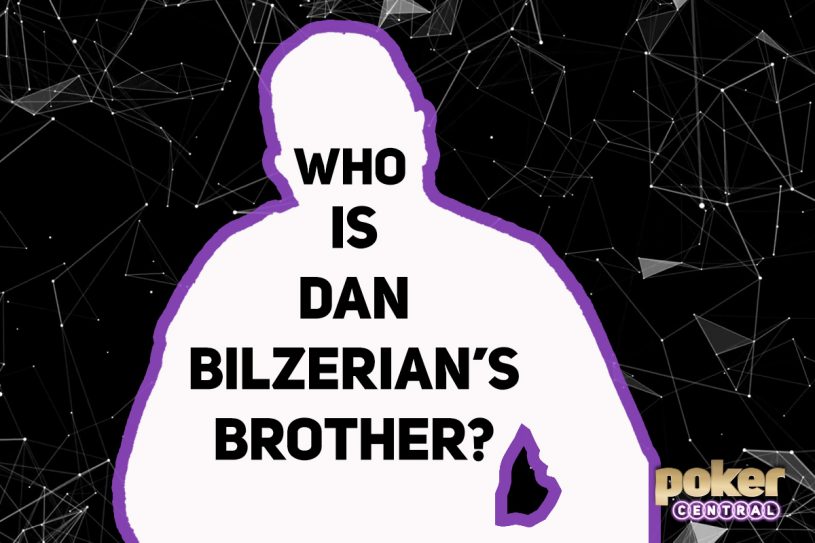 You can't choose your family, as the saying goes. But for Adam Bilzerian, brother of Dan Bilzerian and growing up in the same house, being the second son of the wealthy Armenian-American businessman Paul Bilzerian, he could choose his country.
Adam Bilzerian was a successful poker player, but after the FBI 'raided' Bilzerian Senior's property in Florida under what one neighbor called pure intimidation, Adam Bilzerian started to think that he'd had enough of the supposed land of the free. So would it be Adam Bilzerian, poker player, or Adam Bilzerian, freedom fighter?
BILZERIAN BECOMES A NEVISIAN
Instead of sticking around in America, in 2007, Bilzerian decided to leave, bound for the tiny Barbadian island of St. Kitts and Nevis, eventually becoming a fully certificated Nevisian, and reneging his right to an American passport. Since then, Bilzerian has posted numerous creditable poker scores. Just who is Adam Bilzerian?
No-one knows Adam Bilzerian's net worth exactly, but the younger Bilzerian has more live tournament results than his older, more Instagram famous brother Dan Bilzerian. Not only did Adam Bilzerian write and publish a book entitled America: Love It Or Leave It So I Left about his experiences of leaving behind his homeland of the U.S.A. after 24 years as a born and bred American citizen and Floridian, he wrote another, too. Published under the title America: Land of the Free, My Ass, it charts the constitutional anomalies that plague people to live at the behest of the government, or as Adam Bilzerian puts it: "This Is Not Your Founding Fathers' United States".
ADAM BILZERIAN AT THE FELT
While Bilzerian Junior is obviously an intelligent and thought-provoking person – and author – poker fans have always cherished his appearances at the felt. Bilzerian ran deep in the 2009 World Series of Poker Main Event, finishing an impressive $138,568, busting when he ran pocket tens into pocket kings with just six tables left in the biggest event on the poker calendar. That was the year Joe Cada won the Main Event, something the youngest-ever winner gloried in when he made a sensational deep run just this summer.
With both Bilzerian brothers involved in that event, it might have been easy to expect Adam Bilzerian to have played more, but as of December 2019, he has just $877,687 in live tournament results, ten cashes only, although five of these are from the World Series of Poker. Bilzerian's biggest result was the $344,520 he won in 2014 in a $100,000-entry Super High Roller event which was eventually won by Dan Smith.
Return to the scene of the crime. #IveysRoom @ARIAPoker With Adam Bilzerian. pic.twitter.com/cZjrd0sEEy

— Jennifer Tilly (@JenniferTilly) December 21, 2014
OTHER RESULTS AND A BIG COMPLIMENT FROM A SHORTSTOP
Adam Bilzerian also won $246,000 when he finished as runner-up to Andrew Lichtenberger in an ARIA High Roller event in 2015. Bilzerian's sole recorded win was in the $10,300-entry Chinese Poker event at the 2013 WPT Five Diamond festival. With Chinese Poker now a big part of the poker landscape, maybe the younger Bilzerian brother could return to one of the Chinese Poker events at the WSOP at the Rio in 2020. His most recent cash at the live felt was back in 2016.
The former New York Yankees' shortstop, Major League Baseball legend Alex Rodriguez once said of Bilzerian at the Bellagio, "Alex busted everyone except me. He had an amazing run. He won about $20,000 and left with everyone's money."
Clearly, Adam Bilzerian learned how to win from his father and how to be ruthless with it, as Dan Bilzerian himself has demonstrated. While many poker fans have wondered what might happen if Dan Bilzerian became a tournament player for a living, it was obvious from tracking his results that Adam Bilzerian had it in him to do just as well at the felt, if not better.
WHERE NEXT FOR THE YOUNGEST BILZERIAN?
While he is still noted as both a poker player and private investor, Adam Bilzerian has disappeared off the poker map a little in the last few years, and by the looks of the photos that accompany his words back in November of last year when he wrote a blog discussing the ease with which he emigrated to St. Kitts & Nevis, it may not be too soon that he returns to the felt.
Adam Bilzerian would suit the smoldering tension of Poker After Dark, or maybe the intense competition of the U.S. Poker Open. That said, it's ar likelier that we see him back at the World Series of Poker, and in 2020 you'll be able to do so on PokerGO.
For WSOP highlights, live streams of the latest huge poker events and classic shos such as Poker After Dark on demand, sign up today and subscribe to PokerGO for 24/7 access to the best poker content in the world.