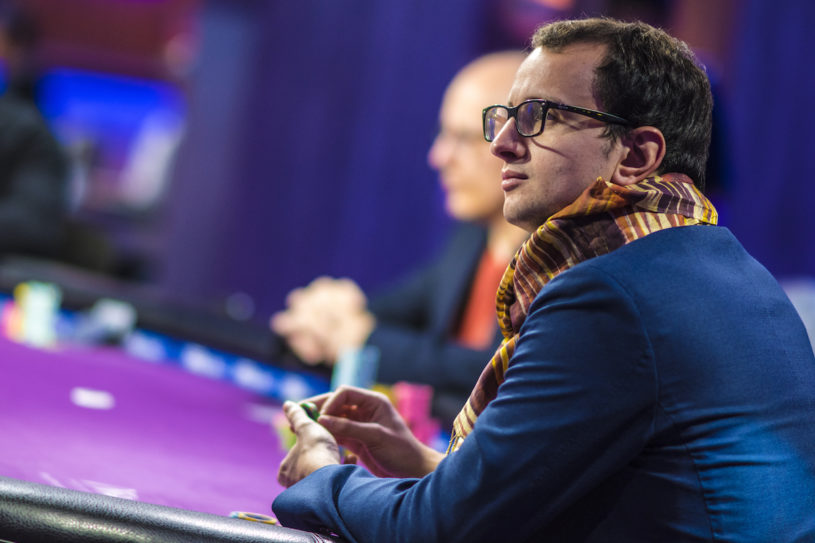 On Monday, cards will go in the air for the third Super High Roller Bowl of 2018 after its first ever edition in Macau and the fifth edition in Las Vegas in May. Since winning this event in 2016, Rainer Kempe has yet to miss one and he'll continue to chase for another ring this week as he's ready for action in Las Vegas.
"Yes, it's exciting!" Kempe clarified his feelings towards getting a chance to add another few million to the $17.3 million he's gathered to date.
Live for three straight days on Monday, Tuesday, and Wednesday: Watch the Super High Roller Bowl on PokerGO. Subscribe to PokerGO right now.
"This is one of my favorite tournaments of the year, and even though we've already had two editions this year it might take away a little bit from this one, I'm still very excited."
On the surface, Kemp's 2018 might not look as thrilling as one might think, but with nearly $6 million in earnings, it still comes in second best behind 2016 when he took down the Super High Roller Bowl for $5,000,000.
Rainer Kempe by the Numbers
Year
Winnings
Best Result
Event
GPI POY Rank
2018
$5,705,799
$2,040,533
Super High Roller Bowl China
15
2017
$3,368,466
$576,000
ARIA $50k High Roller
>100
2016
$6,627,498
$5,000,000
Super High Roller Bowl
20
2015
$1,557,922
$592,722
EPT Prague €25k
33
"My year has been fine. I had a bunch of results, but I just didn't get a lot of glory with those because I didn't really win a big title that people will remember. I really can't complain but of course."
Kempe has been back in Las Vegas for nearly 10 days right now to get acclimated, play a large volume of big buy-in events and take the required rest to be sharp for three days of action in Super High Roller Bowl V. Prior to arriving in Las Vegas, Kempe took some time off to relax and study, putting him in the right mindset for success.
"It's good to start the event with a full battery. It makes sense to recharge before the event."
In closing, Kempe is not focused on winning and getting a specific result. The German high roller is focused on making good decisions and trusting his thought process on his way to potentially another Super High Roller final table.
"It would be nice to leave it on a high note," the ever-calm Kempe said as the $25,000 High Roller at Bellagio was set to get back underway. Later that night, Kempe later finished in seventh place for $62,500.