Alex Lynskey didn't win a single hand at the 2018 World Series of Poker Main Event final table. The first Australian player since Joe Hachem in 2005 looked down at 47 holdings, none of which turned out to be winners, after which he was sent to the cashier to collect the $1.5 million payout.
Bringing by far the loudest rail to the Main Event final table in recent memory, a collection of English, Aussies, Irish and Scots, drank and sang for all 47 hands that Lynskey saw, by their support was to no avail.
"I was literally dealt ten-deuce offsuit for two straight hours, then I raise-folded ace-queen and on the next hand I got sixes and lost the flip," Lynskey summarized a frustrating run of cards that lead to his elimination on the biggest stage of the game.
Busting out holding two sixes against the king-queen suited of John Cynn, Lynskey has nothing but good things to say about the experience and holds no regrets about his play.
"It was a fantastic run and I really can't complain. I came into today in the middle of the pack and laddered a couple of spots, but I was card dead at the final table and there wasn't much that I could've done."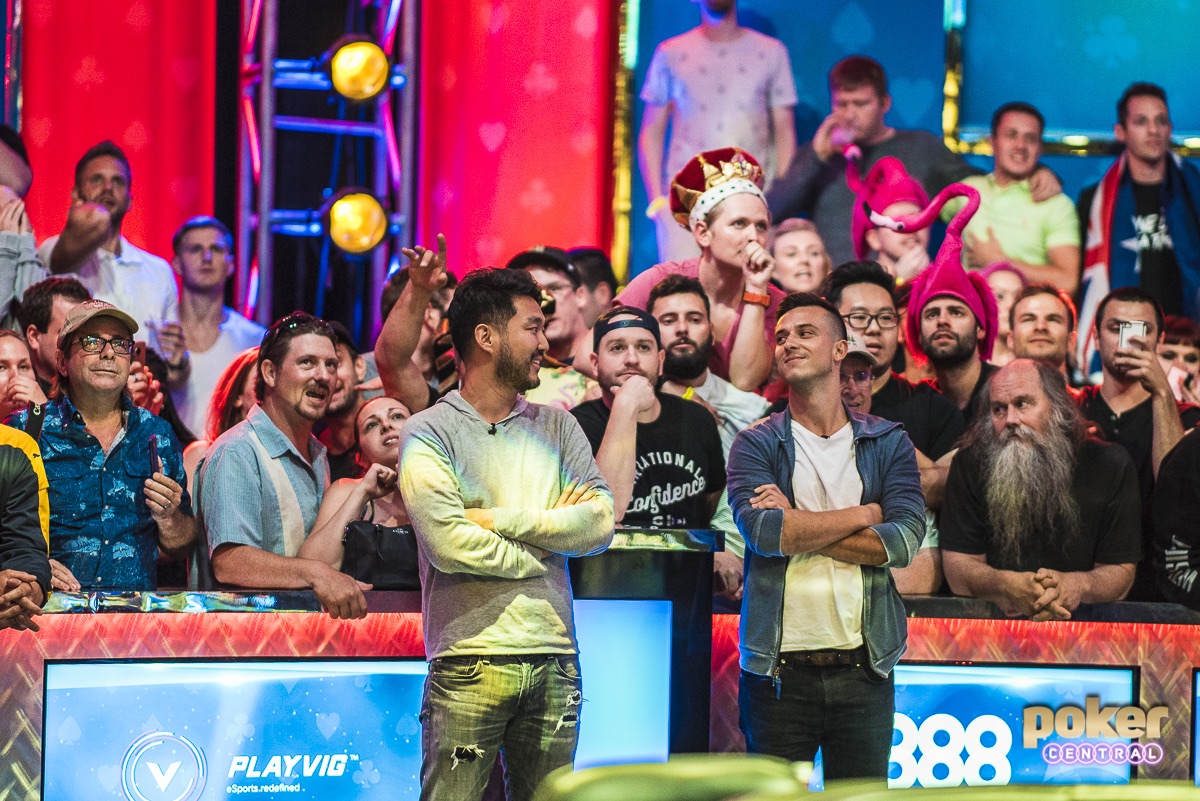 A teenager when Hachem sparked the poker boom in Australia, Lynskey hopes that his run in this event will generate some more attention for the game and bring in some new players.
As the large payday and overall experience might take a while to sink in, Lynskey will do his best to celebrate with his entire rail tonight and potentially forgot about the 47 hands that prevented him from making a run at winning poker's most prestigious event.
"I'll be getting absolutely bang right on it tonight," the Aussie closed out with, in a way that only Aussies can.