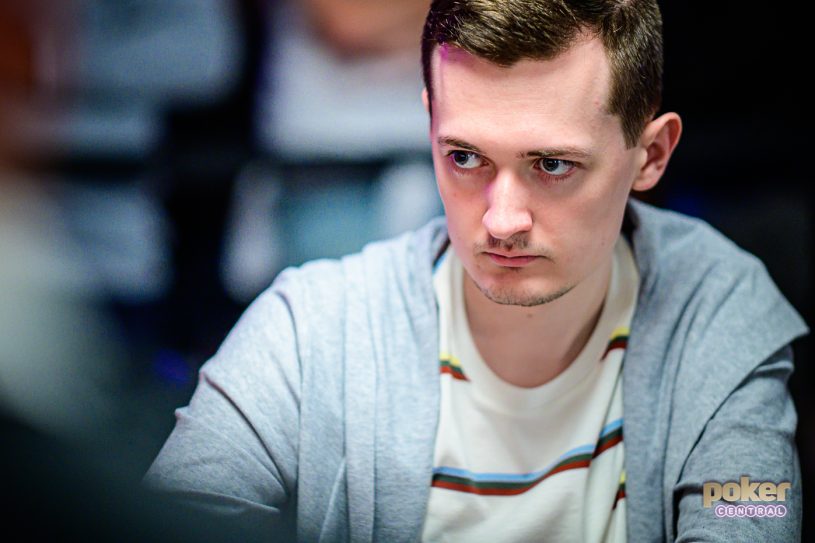 With a great stack comes great responsibility and so far Nick Marchington is doing an excellent job of not caving under the pressure, expectation, adrenaline, and excitement of the $10,000,000 first prize that looms large over the final 25 players in the 2019 WSPO Main Event.
Every year, new stars emerge from the WSOP Main Event, and this year could very possibly be that of the 21-year old poker professional from the UK. Marchington bagged up the overnight chip lead after Day 6 and has so far continued his strong pace by holding onto that lead with just 24 remaining on the Day 7 dinner break.
"This feels great, I'm kind of speechless," Marchington said in disbelief of the position he found himself in after Day 6.
"There have been a lot of swings and anything can change in just one level and I think, even going into Day 7, it doesn't necessarily mean that I'm gonna make the final table but I like my chances and it feels really good."
Humbly, the man who can break Joe Cada's record of becoming the youngest Main Event ever by five months, keeps referring to his run in this event as "lucky", "fortunate" and "just running good," but his play indicates that he knows how to maneuver big fields with a big stack. Up until Day 5, Marchington hadn't been all in for his tournament life and since that hand, he's been steadily climbing with only a few bumps in the road so far.
Despite being fairly new to the live arena as an online Hold'em cash game specialist, there was no way Marchington was going to miss his first chance to play the Main Event at age 21 and seven months.
"This is the first year that I could play the main event and I was definitely very excited to come to Vegas for the first time and have a go."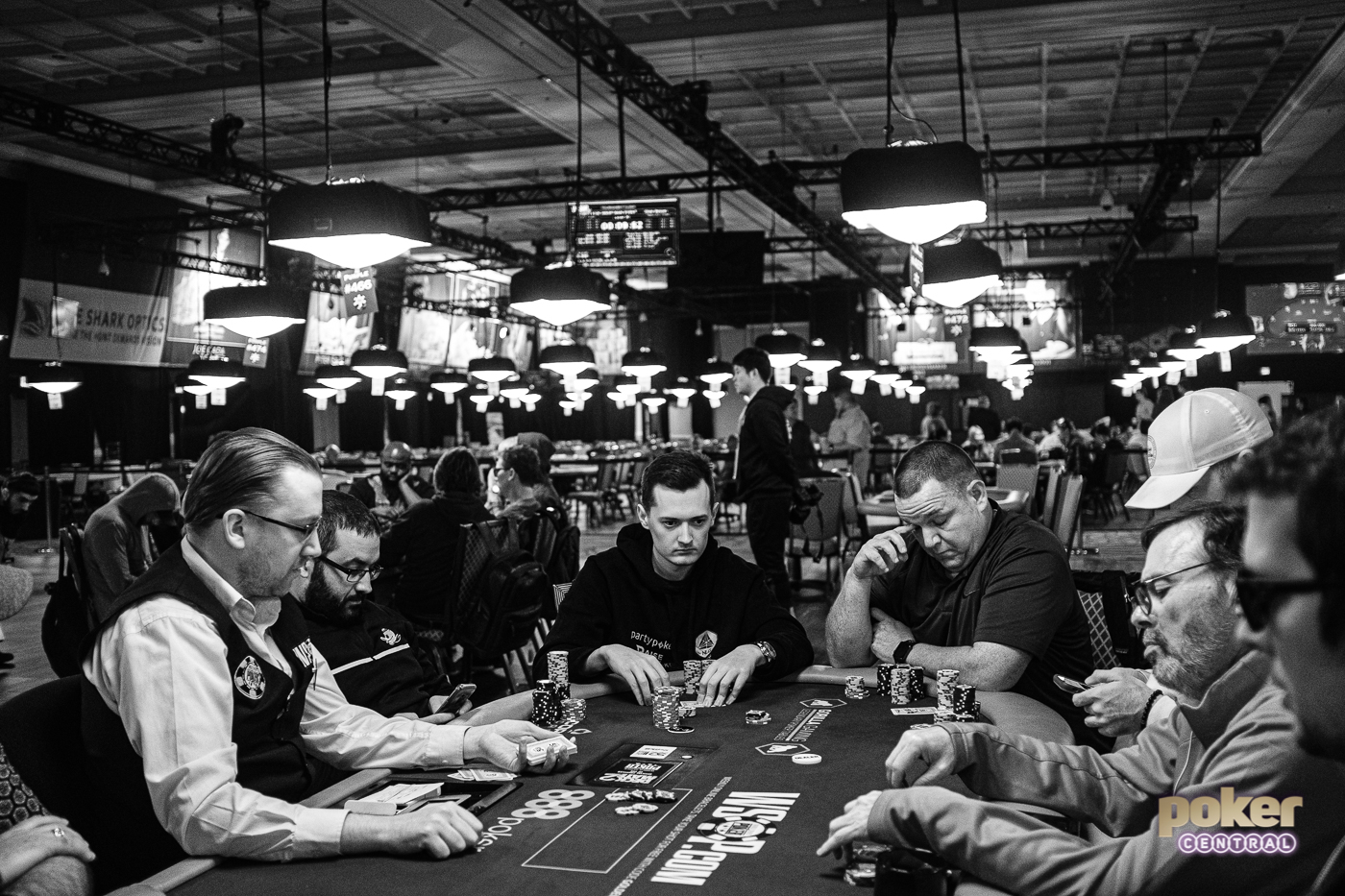 The road to Day 7 of the 2019 WSOP Main Event for Marchington, because of his age, was clearly much different from that of many other players, but he believes that becoming a good player in this day and age is arguably a lot easier than it was before.
"There's so much information out there now, you can go from being a layman to being a very good player quite quickly, exponentially faster than before because even the free content is really good now."
While they're fully on board now, Marchington's family did not support his choice to become a professional poker player but seeing him do well in this event has changed that.
"It's been especially nice to get a lot of support from my close family. I think that for a while they weren't so happy with me playing poker as my profession, they didn't even see it as a profession, so this run is nice because it makes them feel happy about what I do."
Even Marchington's grandparents are in on the fun now, having subscribed to PokerGO and asking for updates from their grandson every 15 minutes.
"They message me telling me that they saw that I won this pot and lost that pot, and they keep wishing me good luck, it's been an incredible experience and I'm just very grateful to have gotten this far," a wide-smiling Marchington said.
As it stands, Marchington is guaranteed to take home $324,650 but the final table and its $1,000,000 guaranteed prize is what he has his eyes set on. The three-day final table on ESPN is the next step and while the $10,000,000 first prize might change his life the most, it's winning that the young Brit cares most about.
"I want this so much and this is kind of a cliche thing to say but while the money's amazing, the title would just mean everything."
Watch continued coverage of the WSOP Main Event on PokerGO and ESPN. Watch the final table of the $100,000 High Roller on PokerGO and CBS All-Access on Saturday.