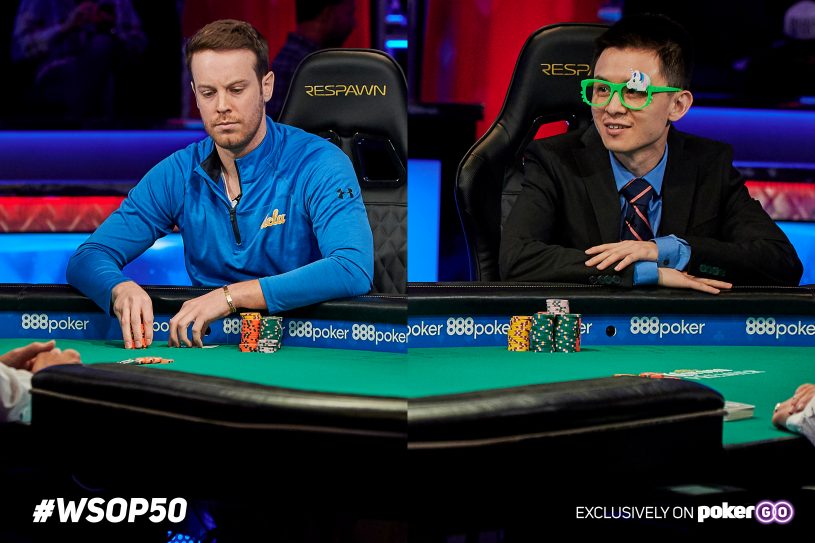 The World Series of Poker can get busy, but that doesn't mean you should fall behind this summer. Keep pace with the non-stop action with Poker Central's "WSOP Daily Brief." Each day, we'll highlight World Series news, poker's biggest names, upcoming live streams, and more. Follow along and watch the 2019 World Series of Poker on PokerGO and CBS All Access all summer long. 
Ben Yu Beats Former Champ Keith Lehr
The weekend streaming schedule started with $500 first-timers playing for seven-figures and continued with a Battle of Bracelets that quickly turned into a Battle of Bluffs in the first $10,000 Heads Up NLH Championship semi-final. Yu entered the "Final Four" off a $1,500 Omaha final table and the momentum continued.
One ✋, two ✅-raises! Can @lehrjet123 or @benyupoker bluff their way to the $10K HU Championship final? #WSOP50 https://t.co/er4Ed385hw pic.twitter.com/0ql5Ra4a1s

— PokerGO (@PokerGO) June 8, 2019
While Lehr led on the highlights front, Yu led from nearly start to finish. "Professor Ben" continues to prove he doesn't belong on the bench and now he has a chance for a 4th World Series of Poker bracelet.
Sean Swingruber Cracks Cord Garcia
The second "Final Four" match turned in the 13th hand, when Sean Swingruber snuck into two pair on the river to crack Cord Garcia's pocket aces. A few hands later, Garcia found himself under the million chip mark.
Sean Swingruber cracks @Cord_Garcia_! 🚀💥🙈🤮
$10K Heads Up Championship action continues LIVE on PokerGO. #WSOP50 https://t.co/6DynX5eOQM pic.twitter.com/io1HROb4Tm

— PokerGO (@PokerGO) June 8, 2019
Feeling tons of Swingruber pressure, Garcia continued to lose ground on the chip leader. Just over 30 hand after their $10,000 Heads Up Championship semi-final began, Swingruber scored the knockout and advanced to play Ben Yu for the title.
$186,356 and WSOP gold are up for grabs. Sign up and watch the $10,000 Heads Up NLH Championship final only on PokerGO.